I have known Sam for many years now playing in two inline hockey teams, and and ice hockey team together! When I found out she was getting married, within about 24 hours she had jumped on Facebook and asked for a chat about their photography. She said she had no one else in mind – only me – which was obviously a huge honour!
So Sam and Matt came into the studio. With coffees made, we at down and the conversation began.
DAN: So, where are you getting married?
SAM (completely straight faced) St. Pauls Cathedral.
DAN: I'm sorry, what?
SAM: Yeah you know it?
DAN: (Basically drops coffee).
SAM: haha yeah a lot of people react like that!
DAN: Wow, blimey. I didn't know you was royalty Sammo!
SAM: My dad has an OBE.
DAN: that's so awesome, for what?
SAM: Services to the crown!
DAN: haha oh wow so he's basically James Bond?
SAM: (completely straight faced) Basically. Yes he is.
Incredible. So needless to say, the countdown to this one was an exciting one and such a huge opportunity to express myself creatively in one of the most recognisable landmarks in the country, if not the world!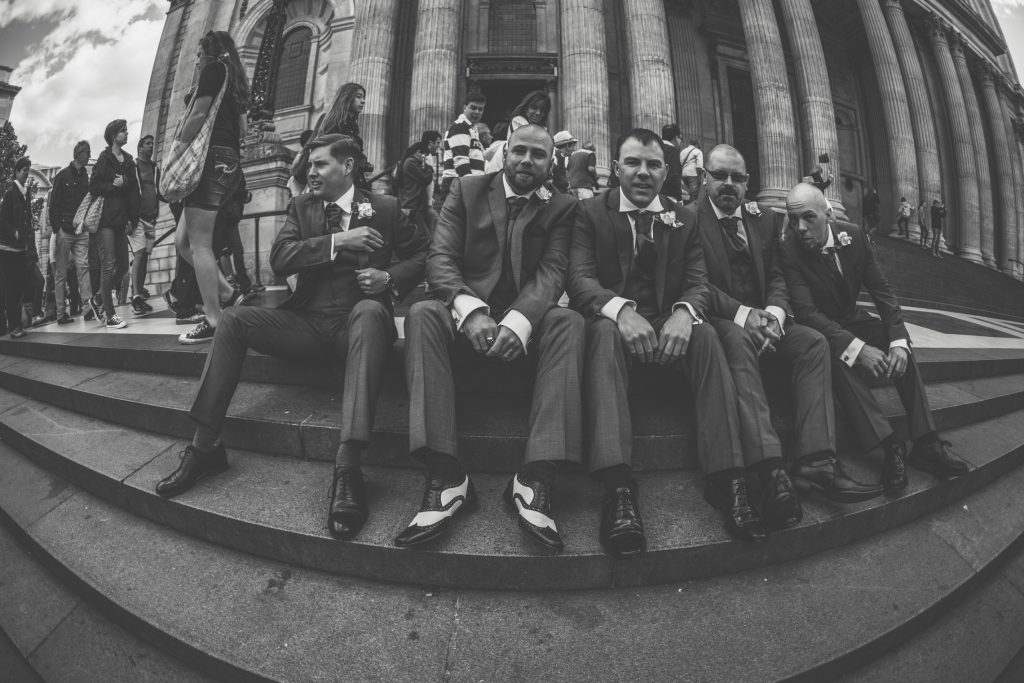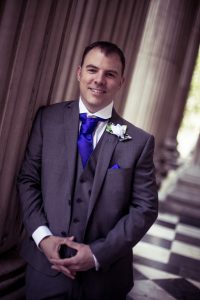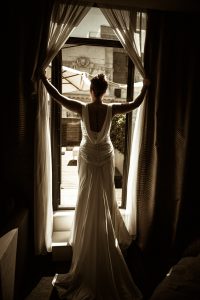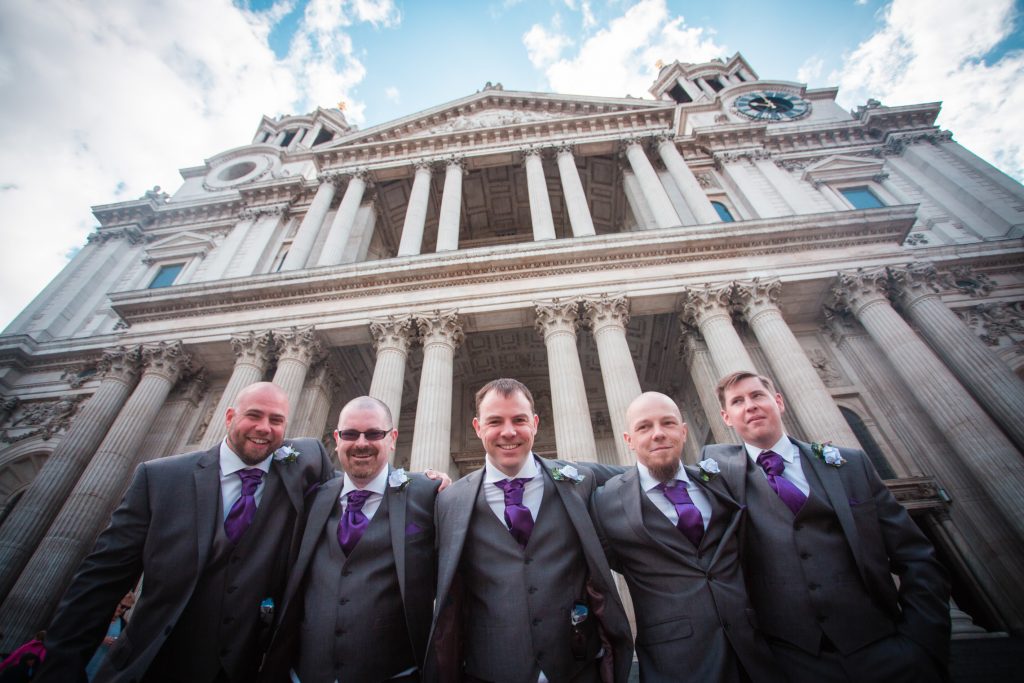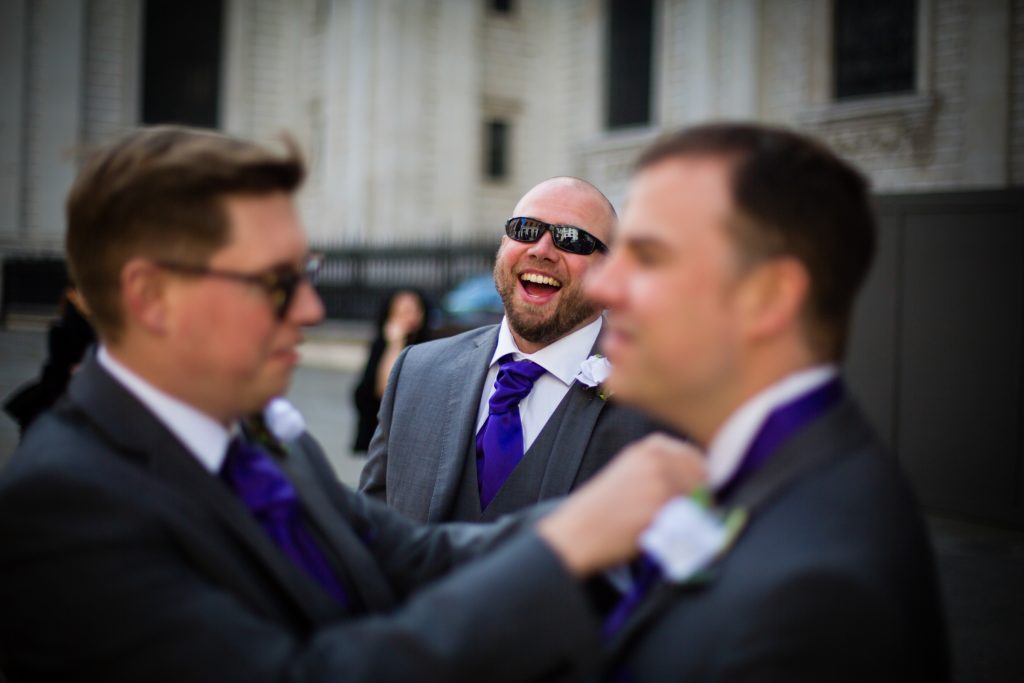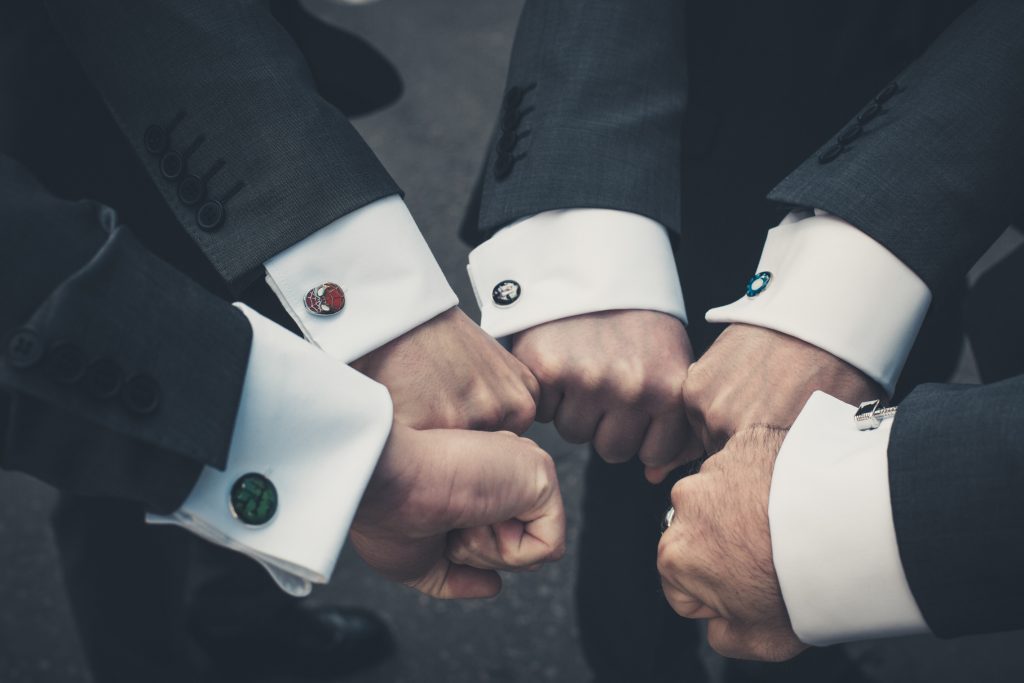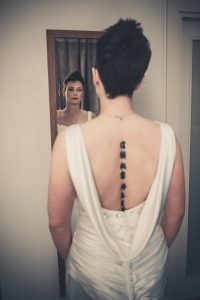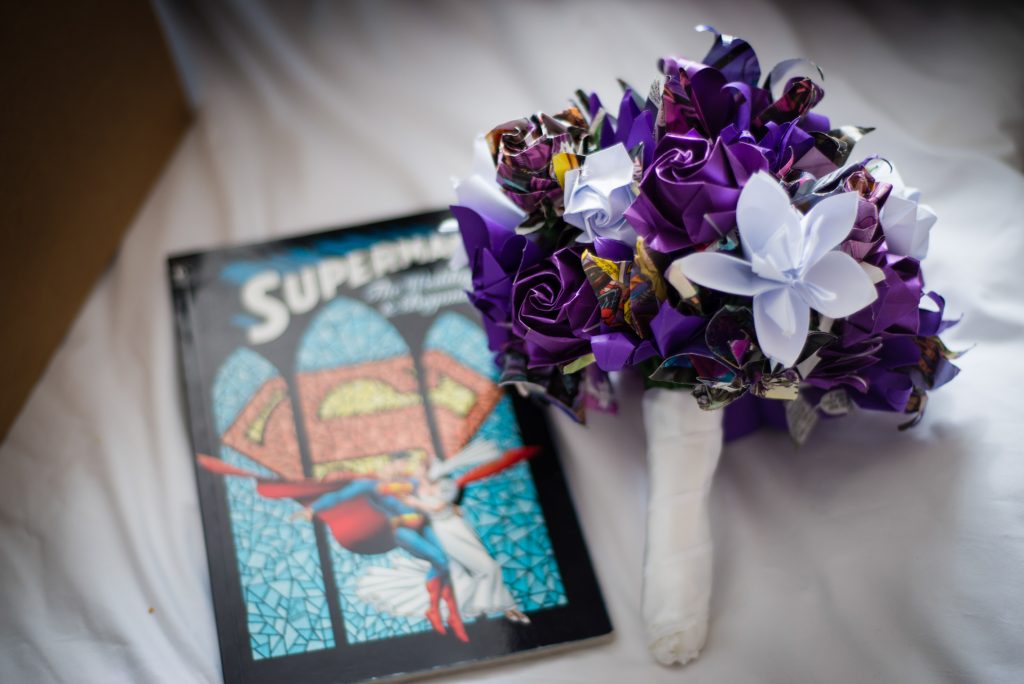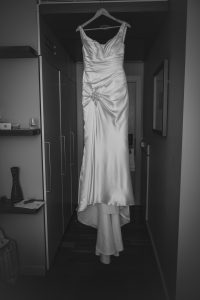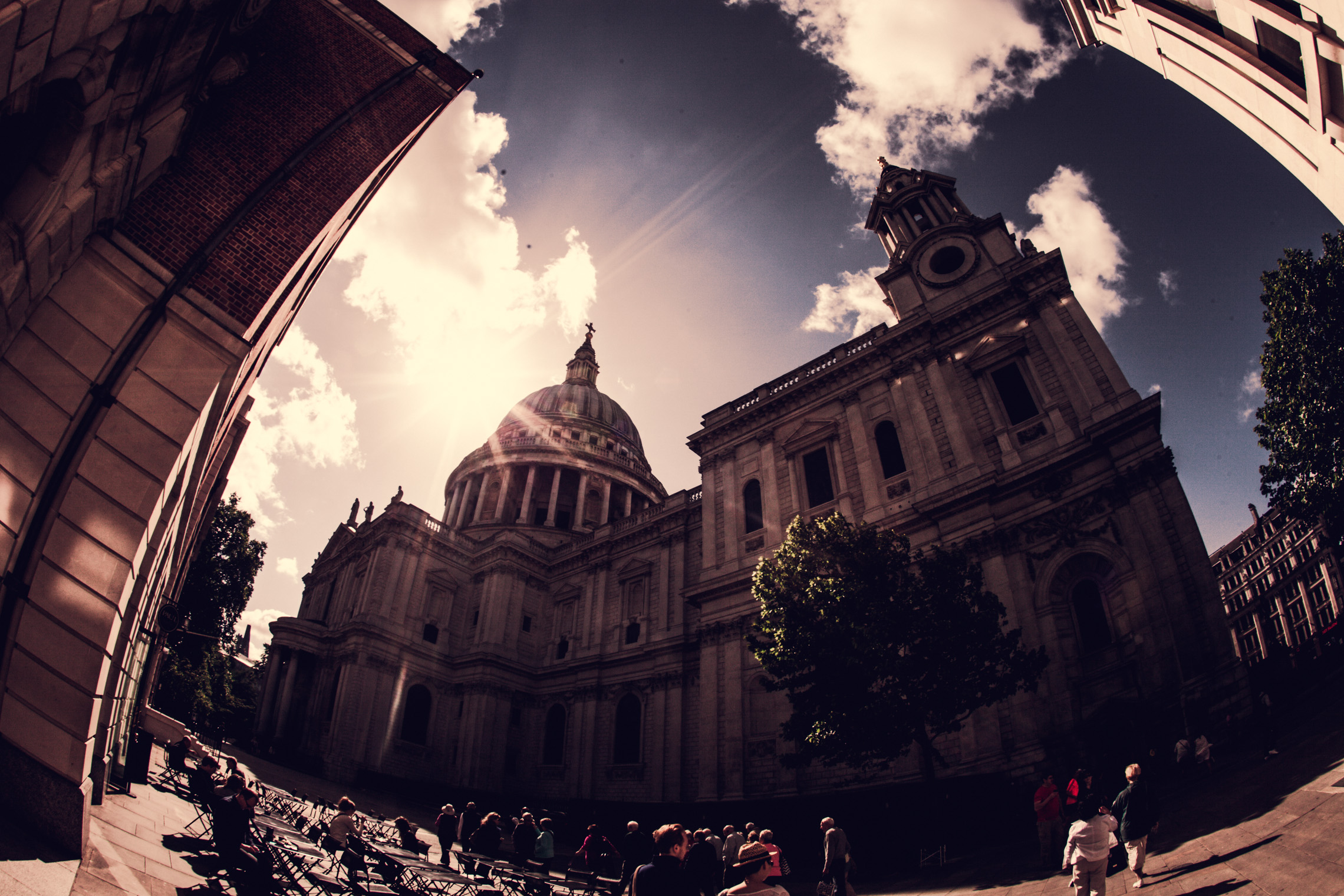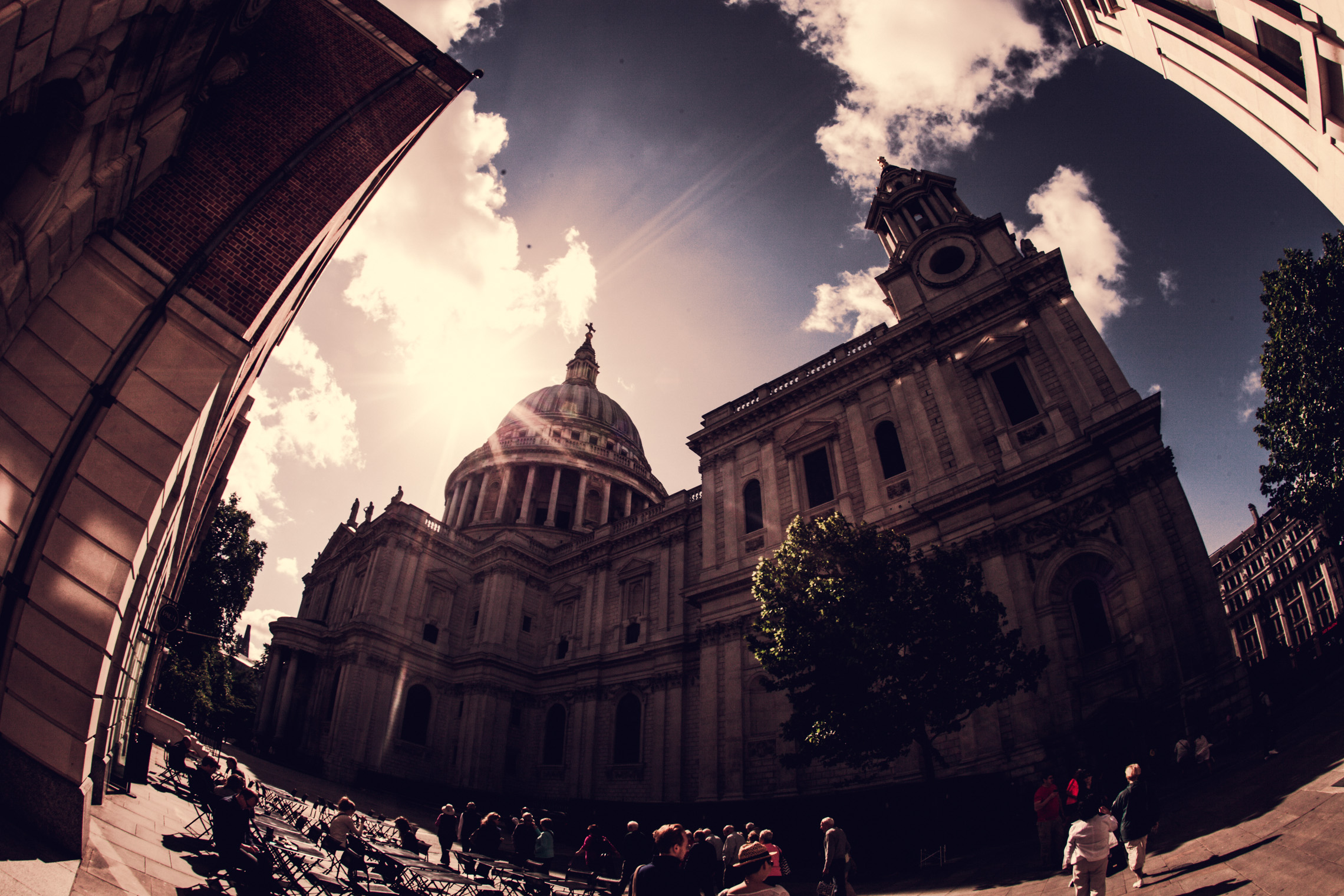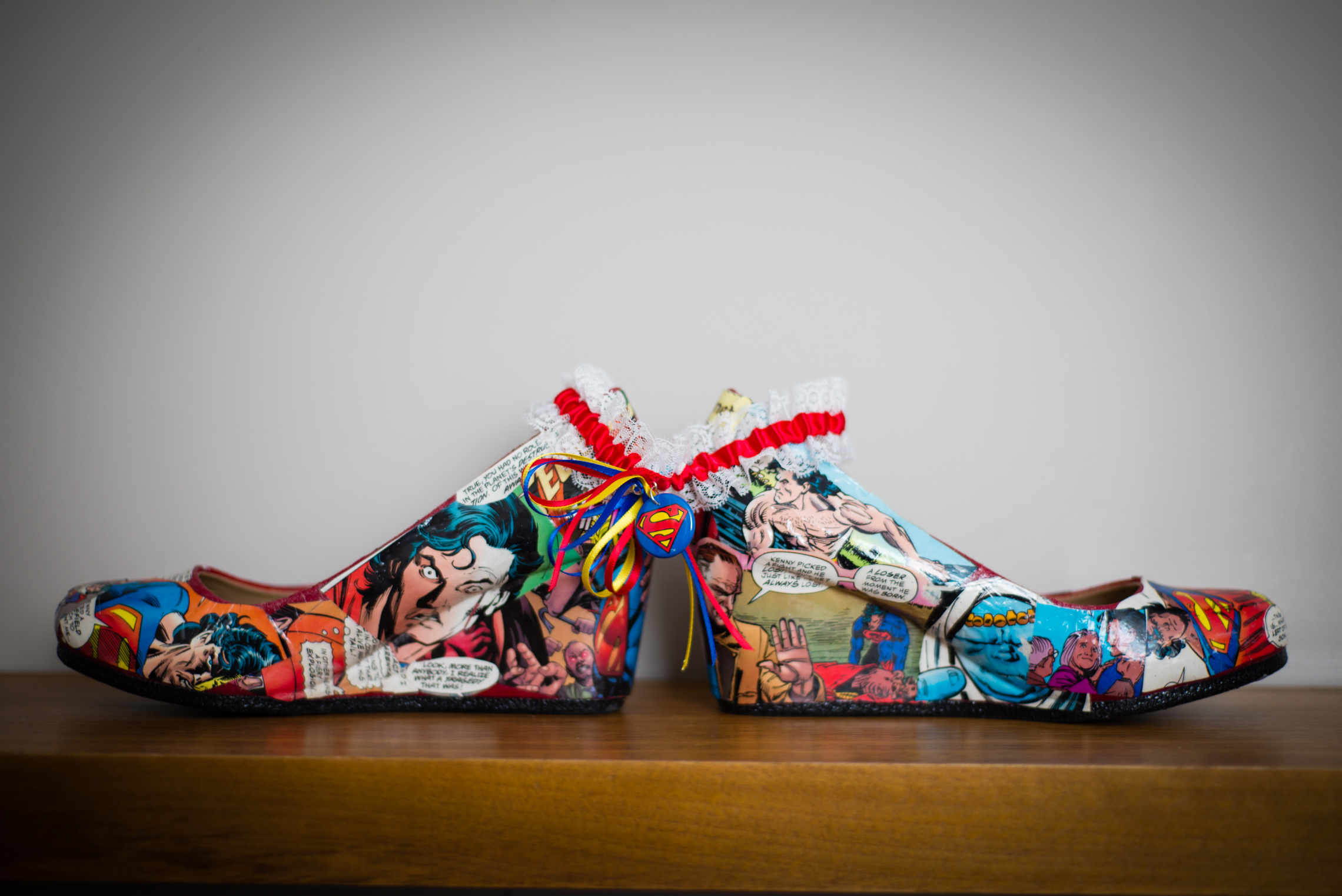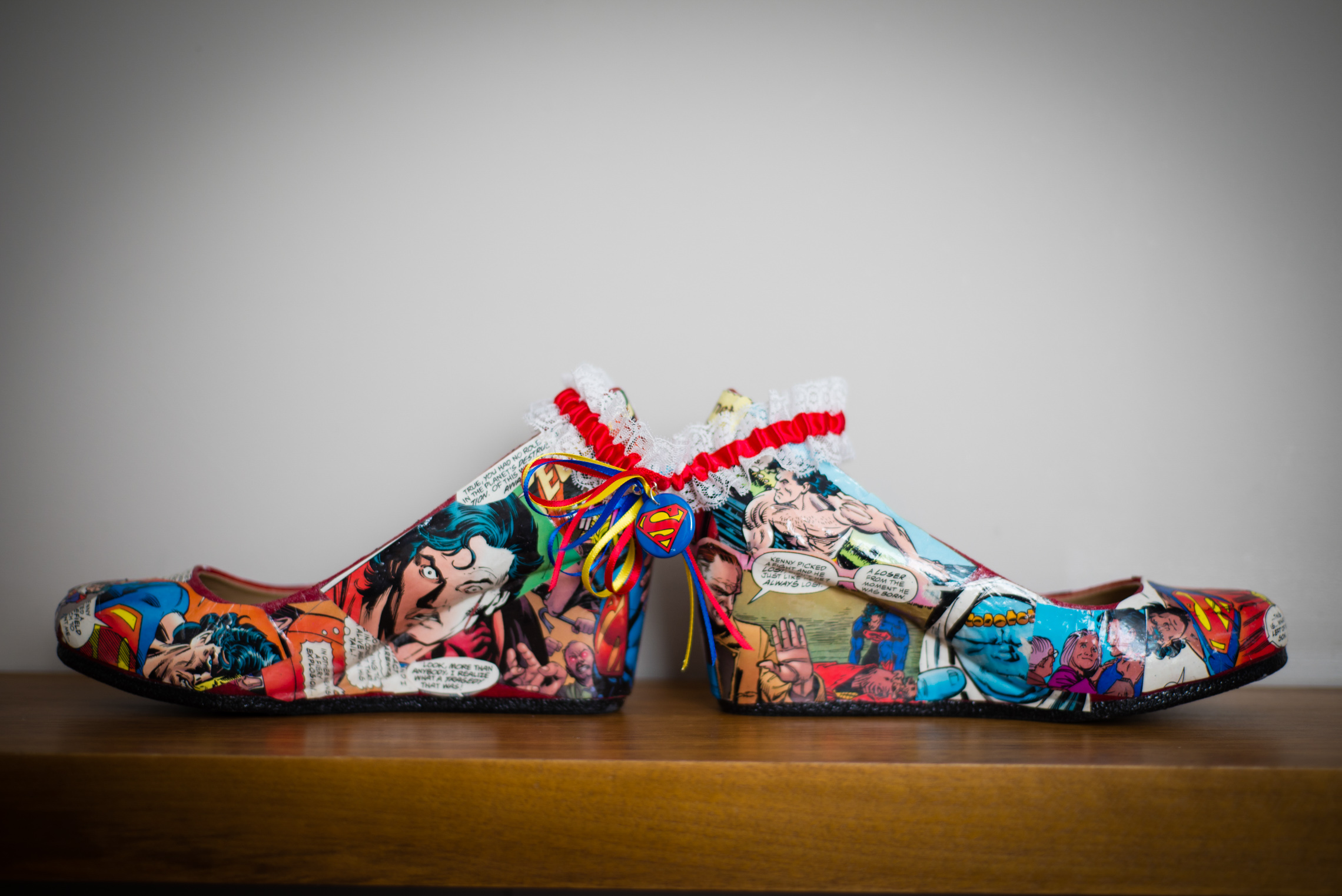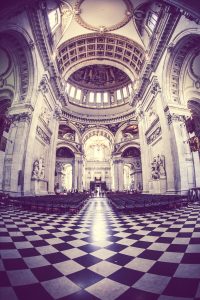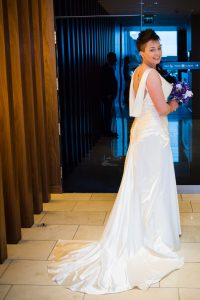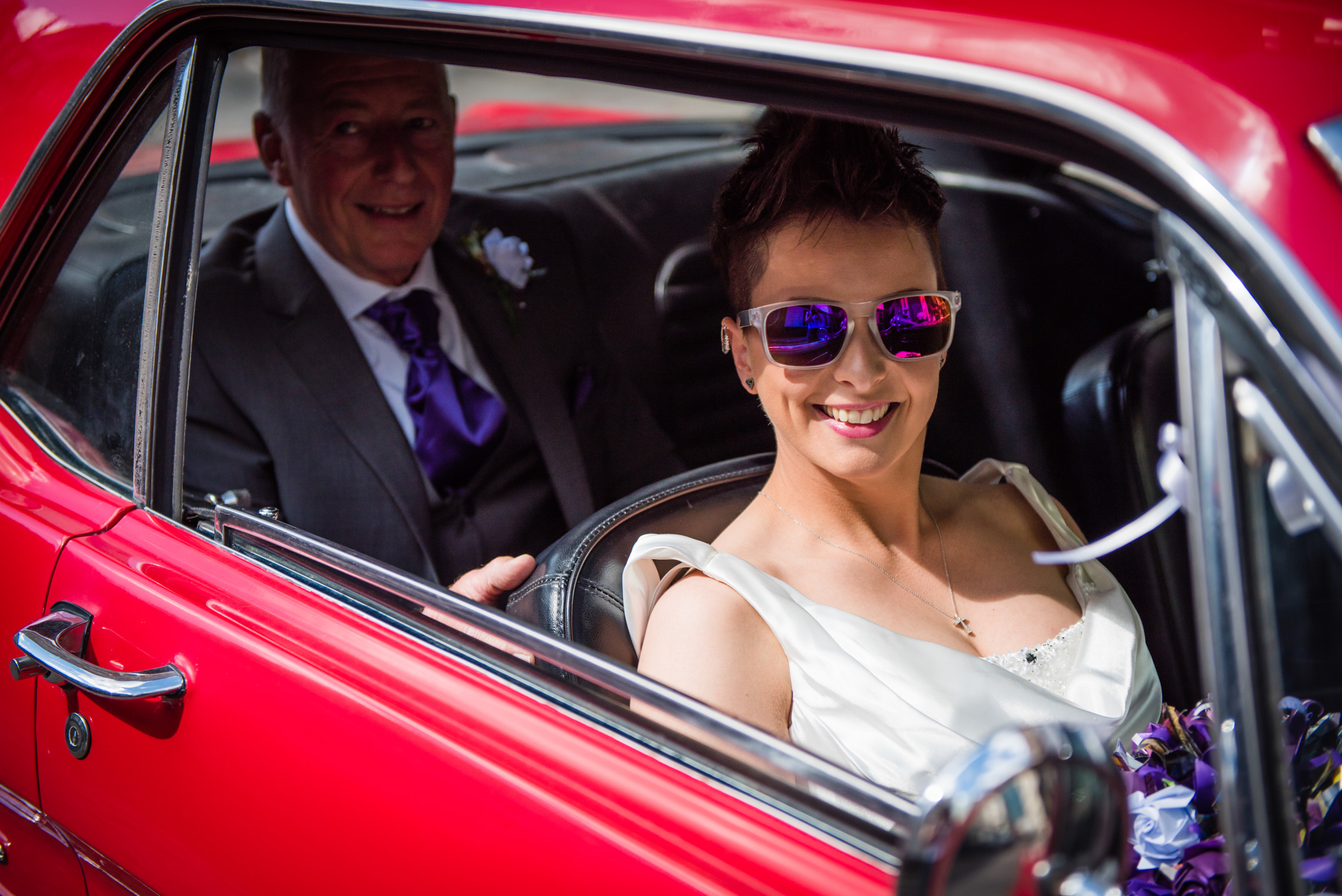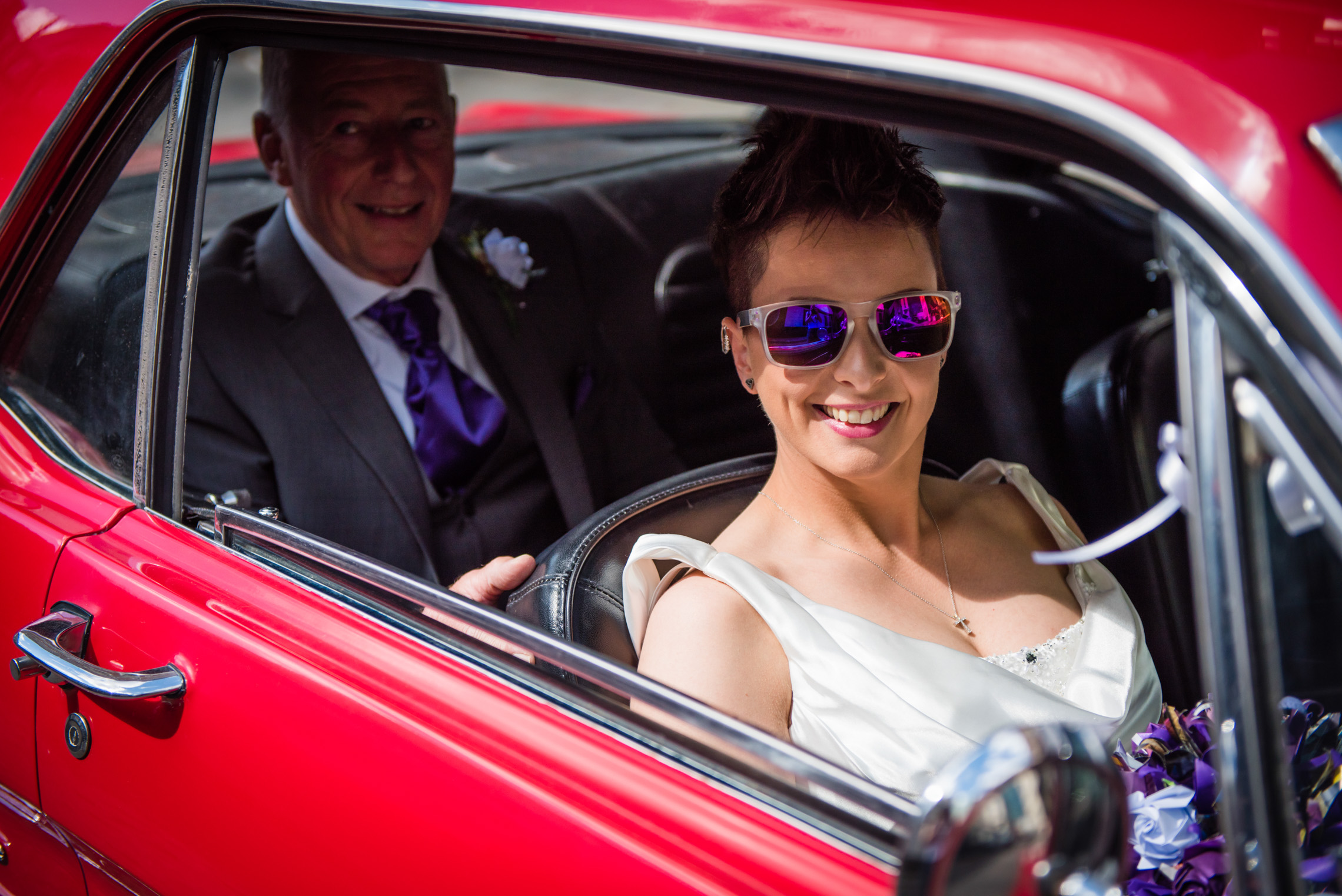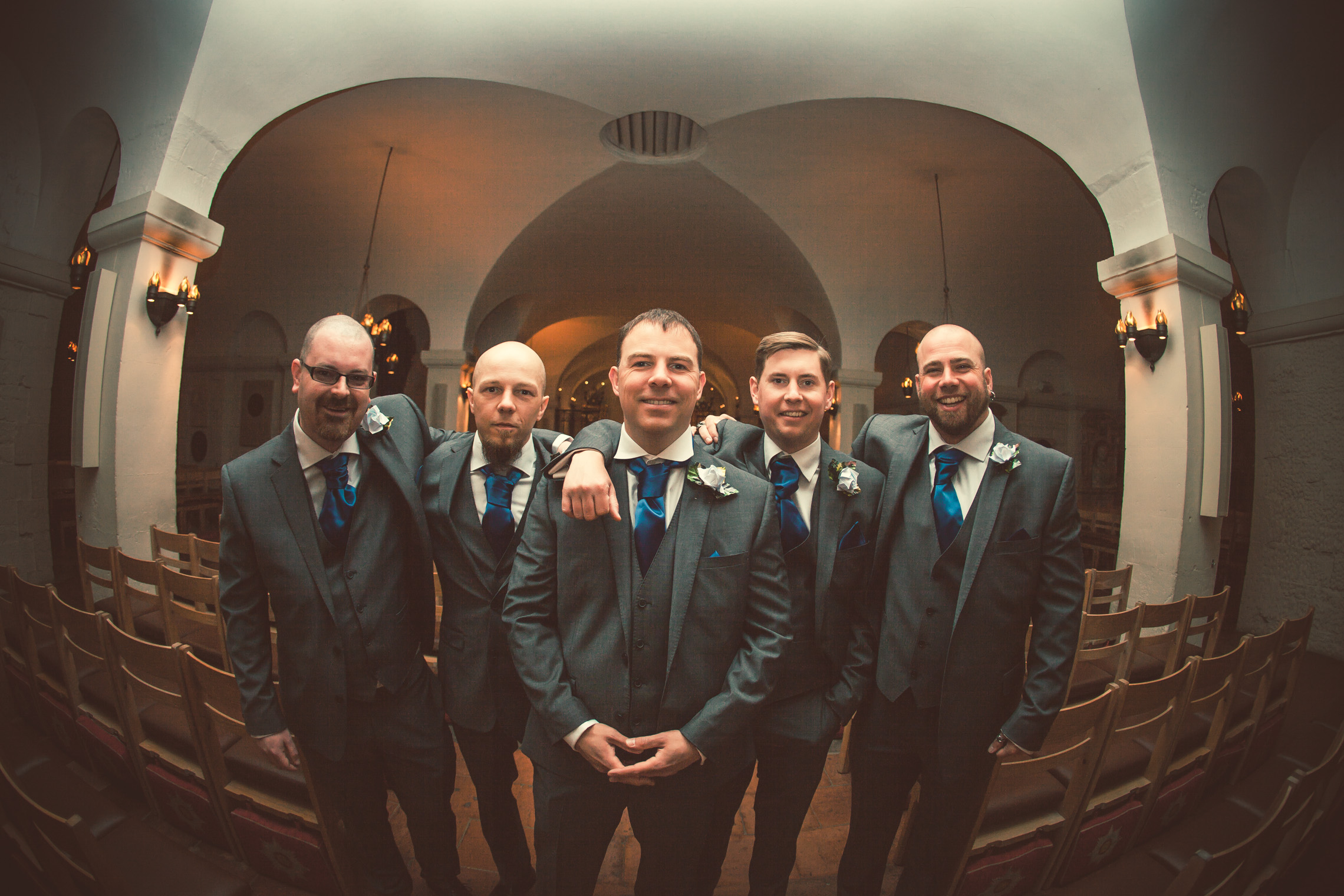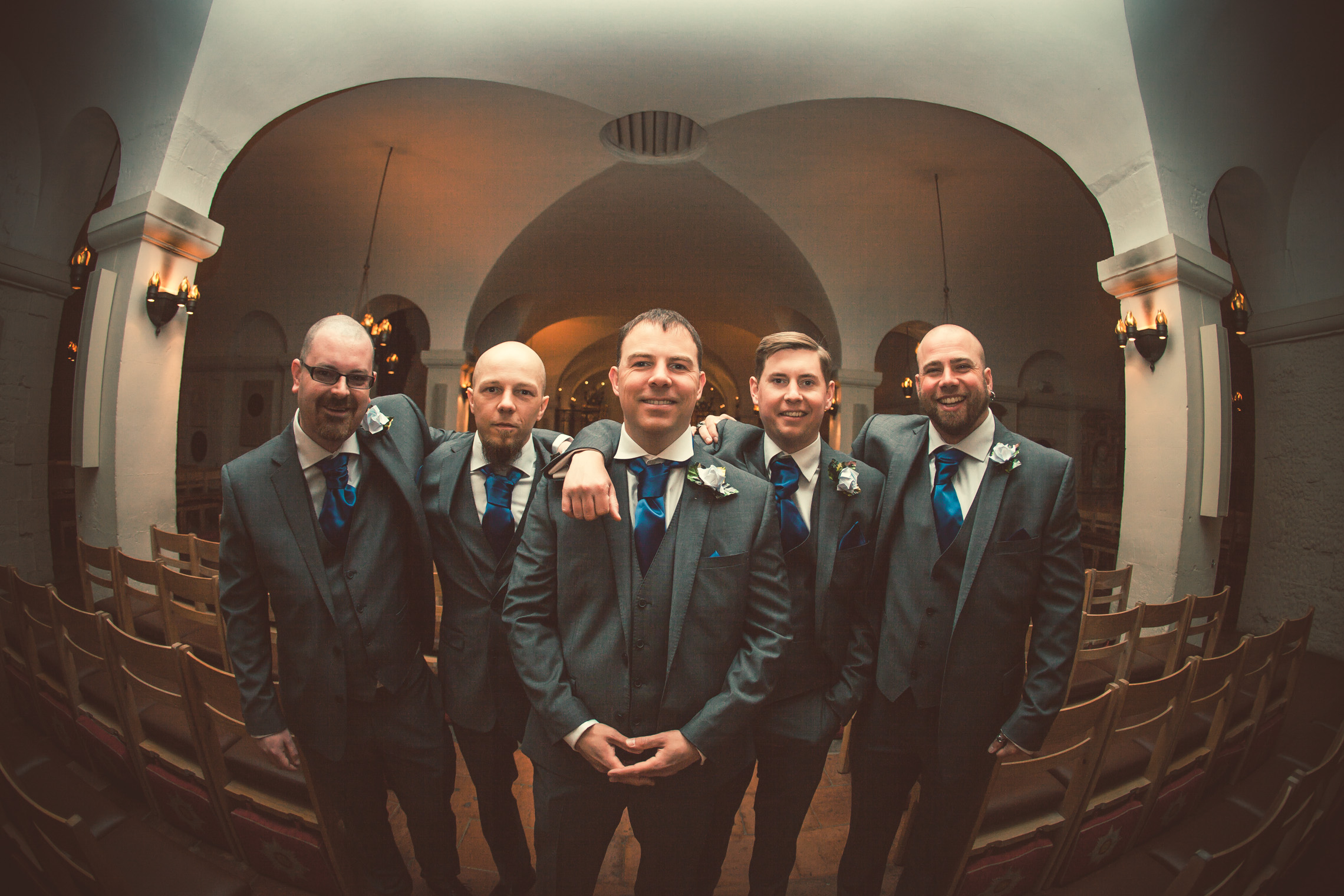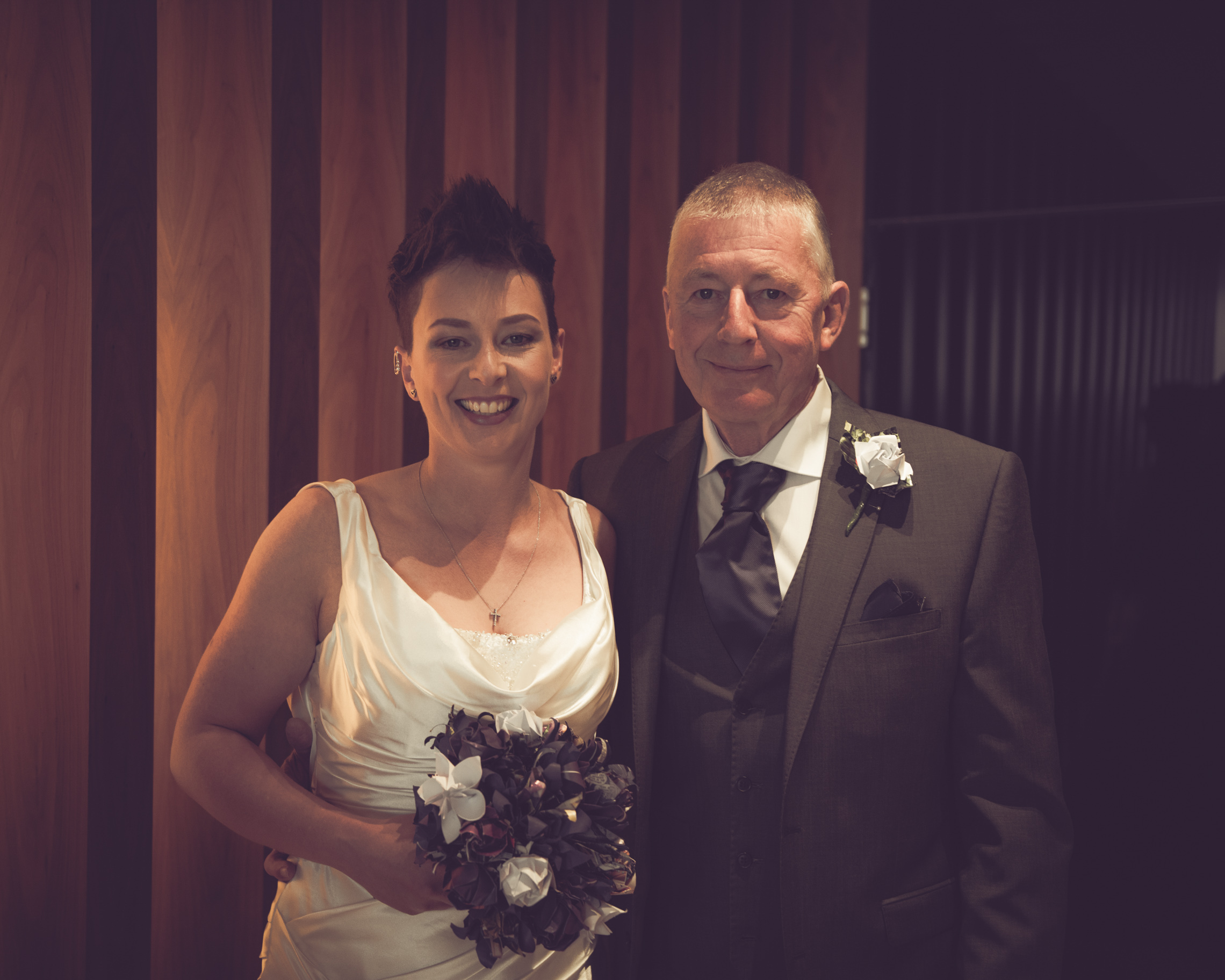 The highlight of the day was trying to get about 100 Japanese tourists off the main steps for an epic/smoky shot of the bride and groom! Eventually everyone obliged. The ceremony took place in the crypt, which was lovely and cool on such a warm day. There were some quite strict rules about where and what we could photograph, and I was told I couldn't take any pictures in the main cathedral part – which I was gutted about. As we walked through after the ceremony though, he changed his mind and allowed us to – which was great! I was later told not too many photographers are allowed, so took this as a great honour too.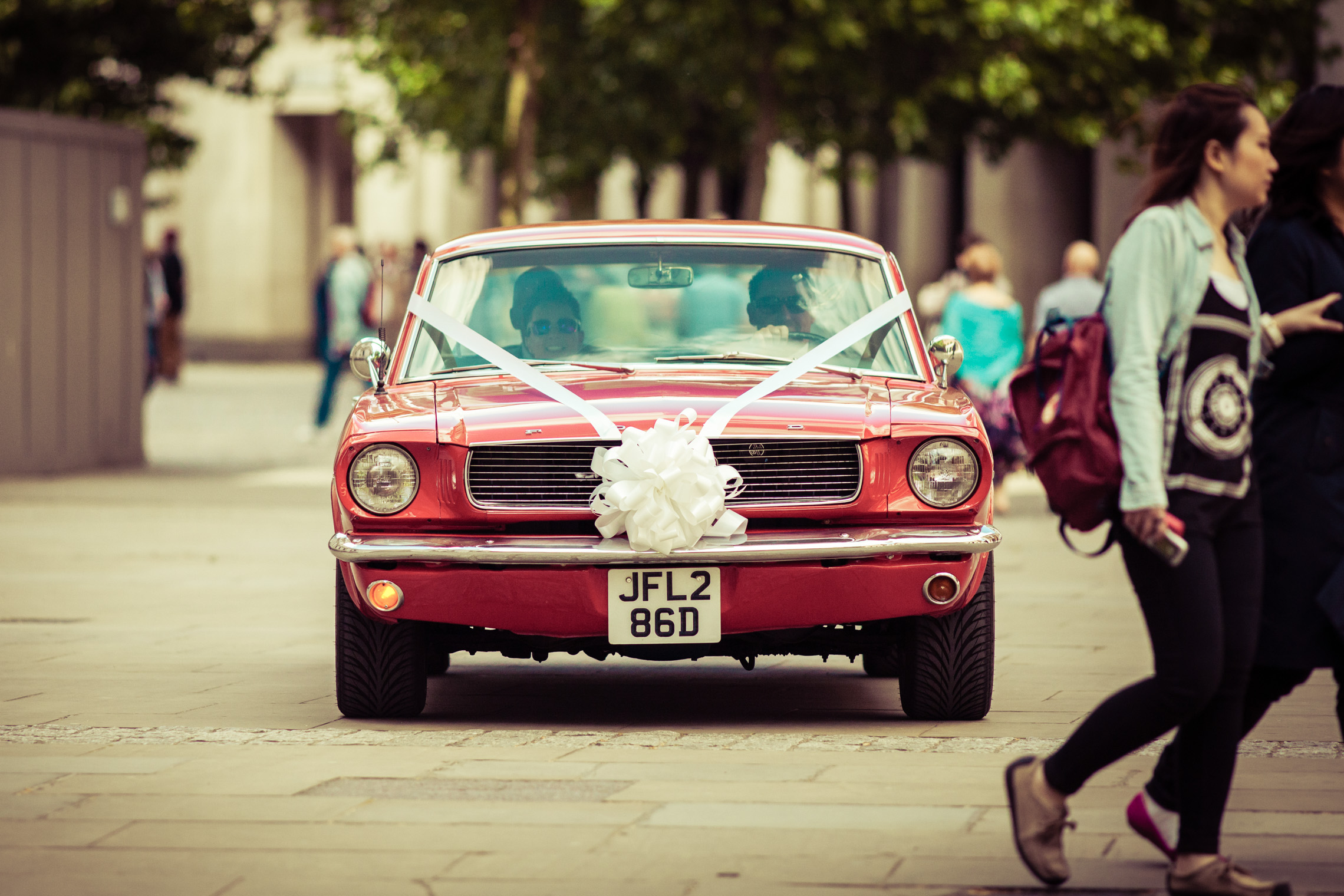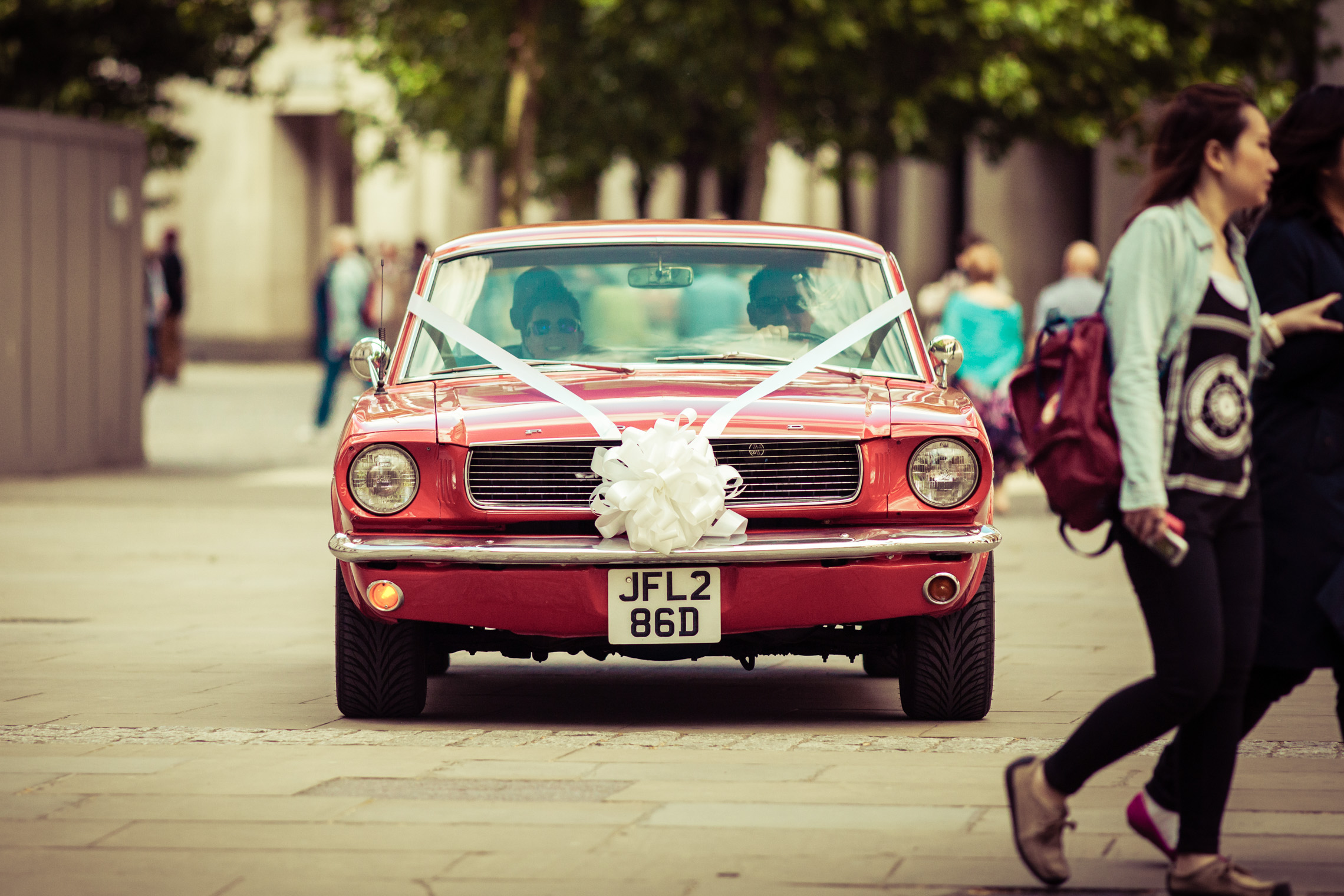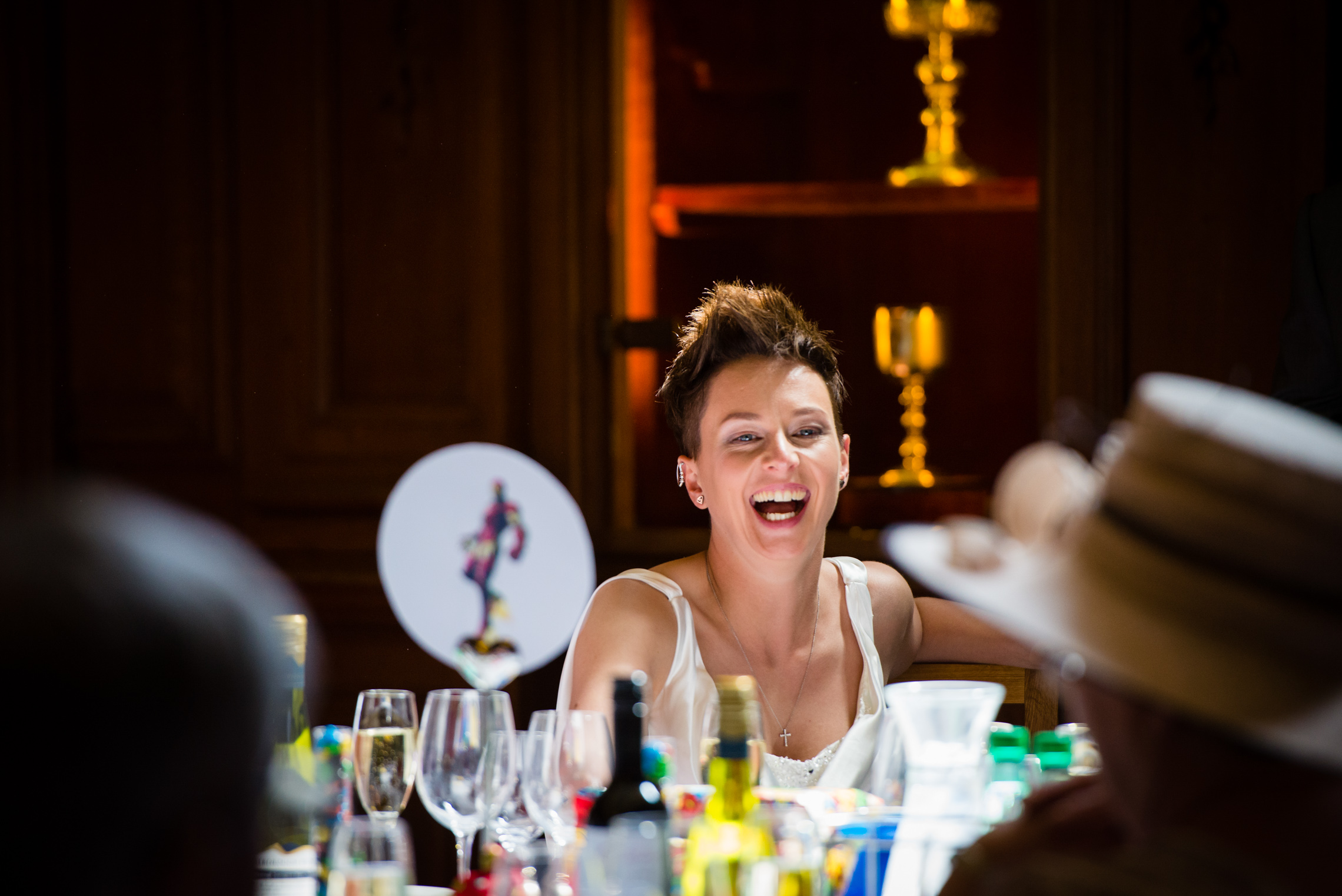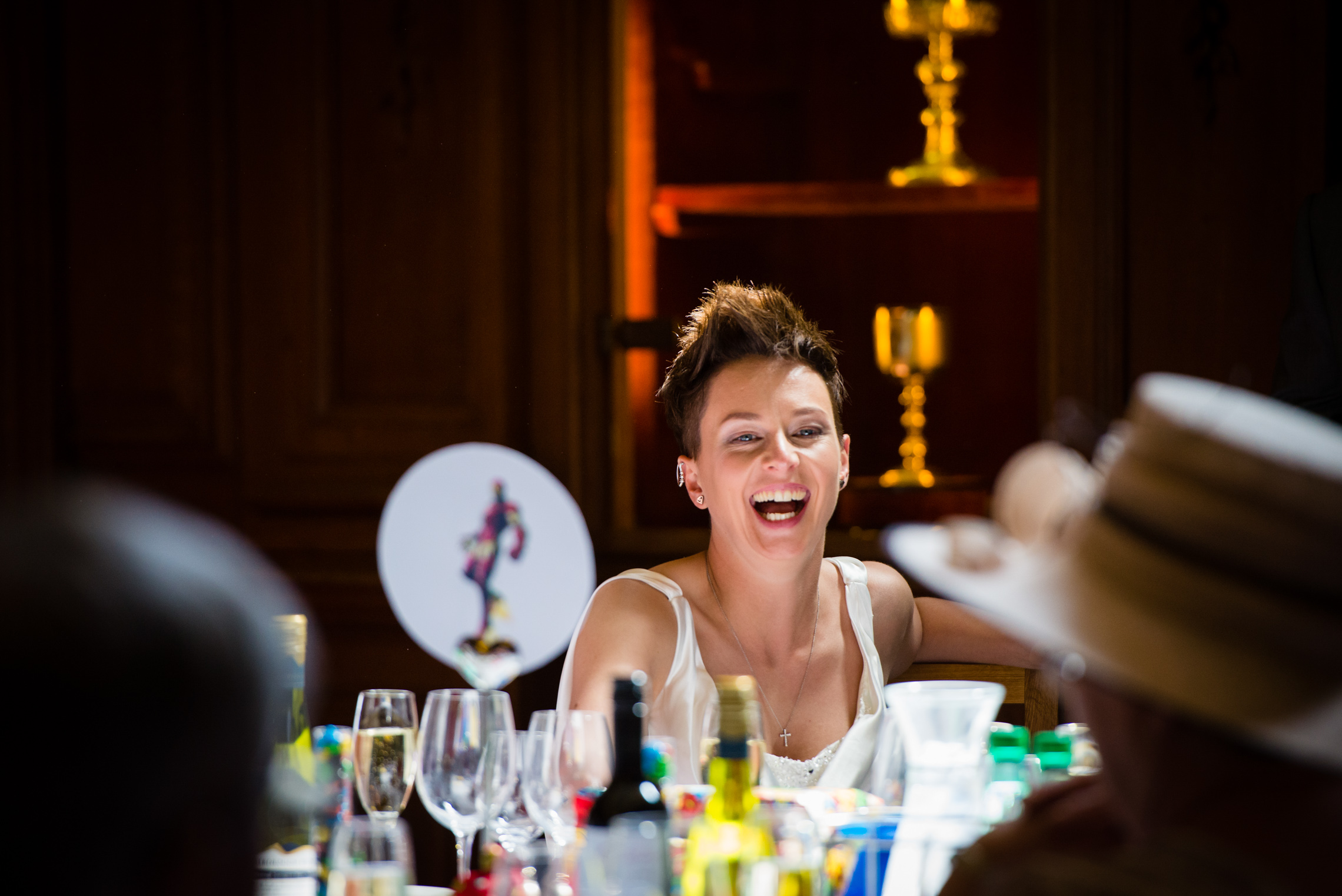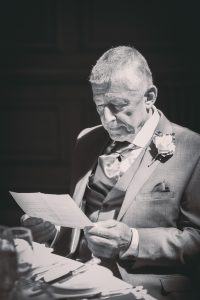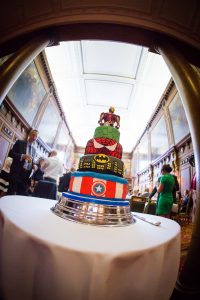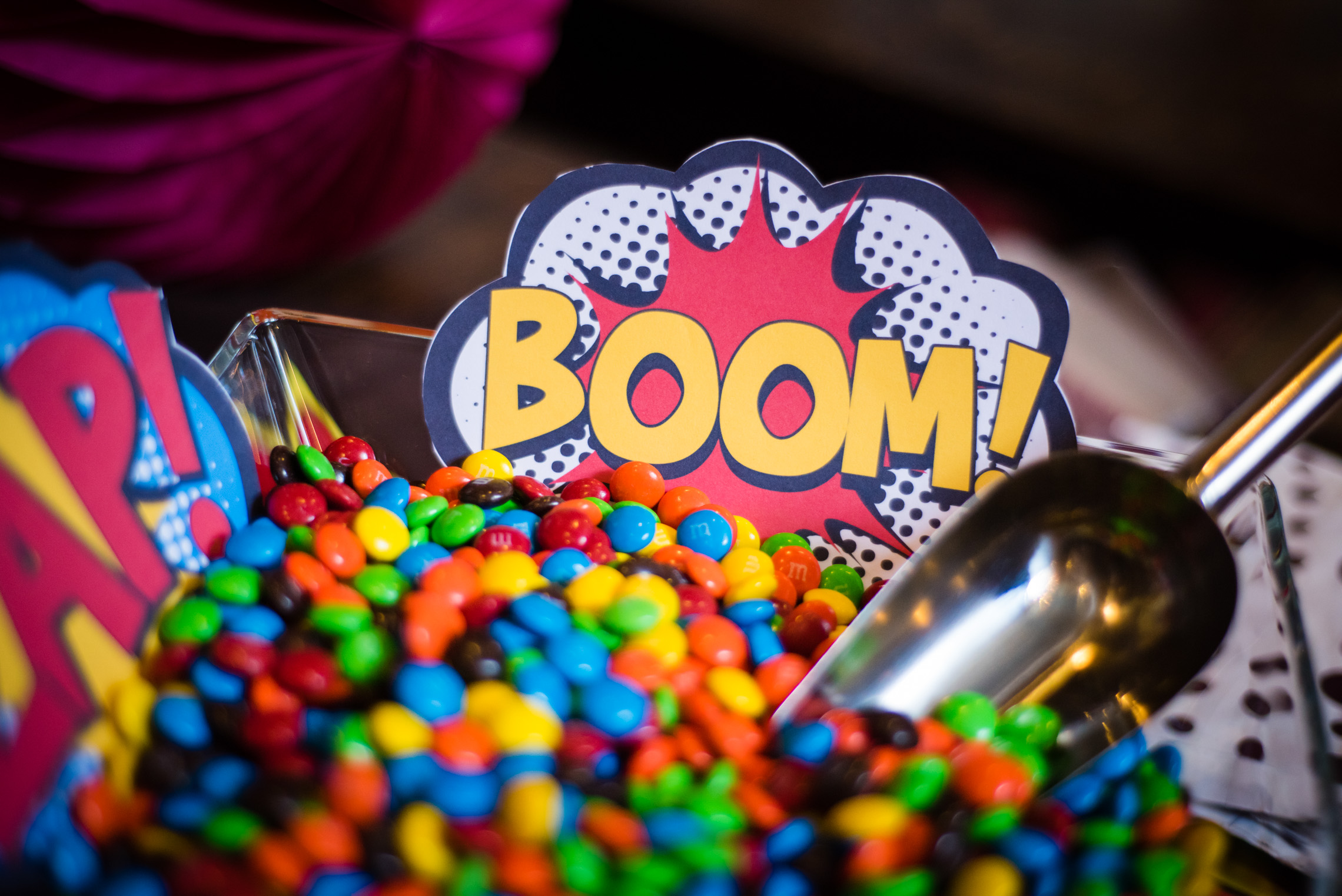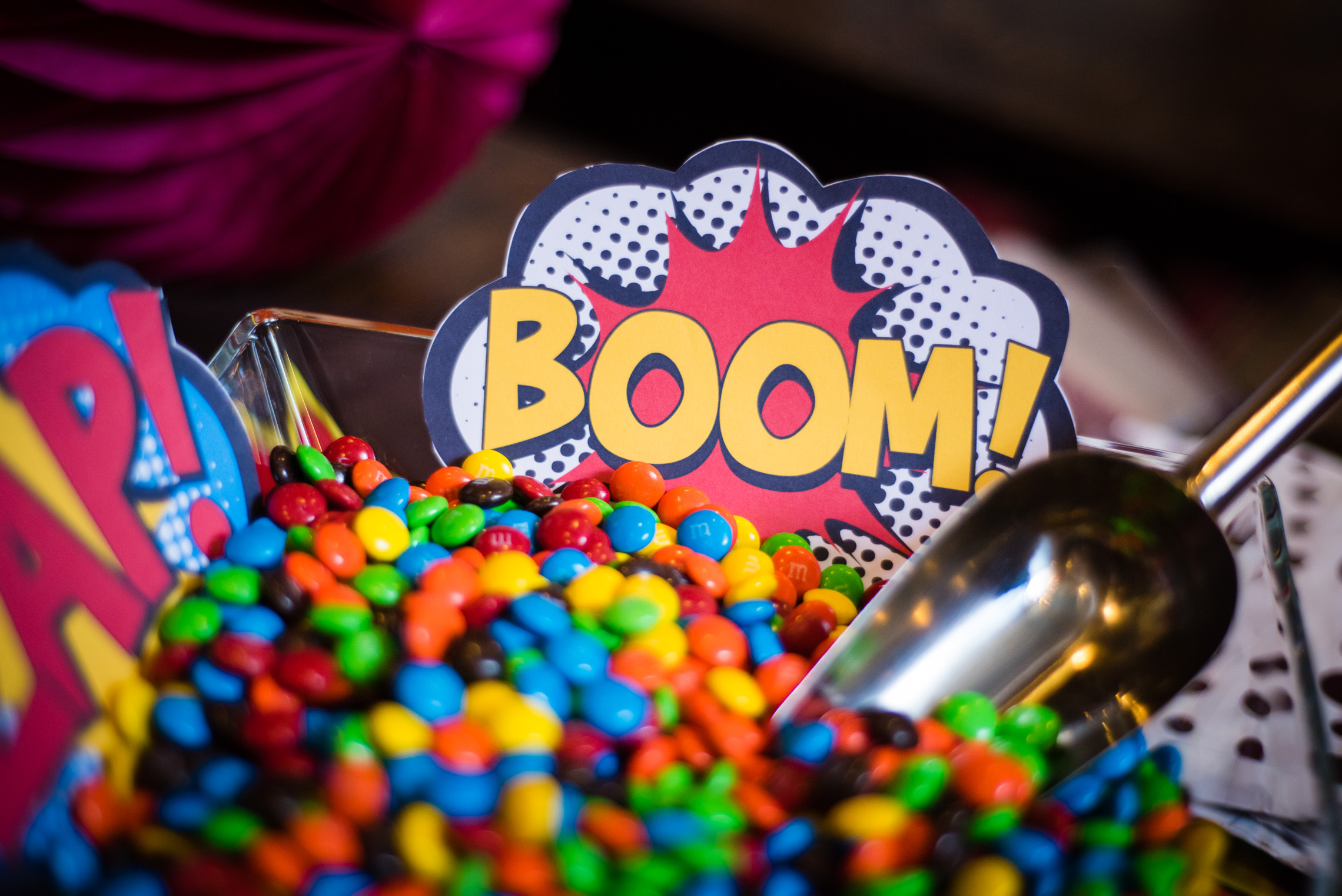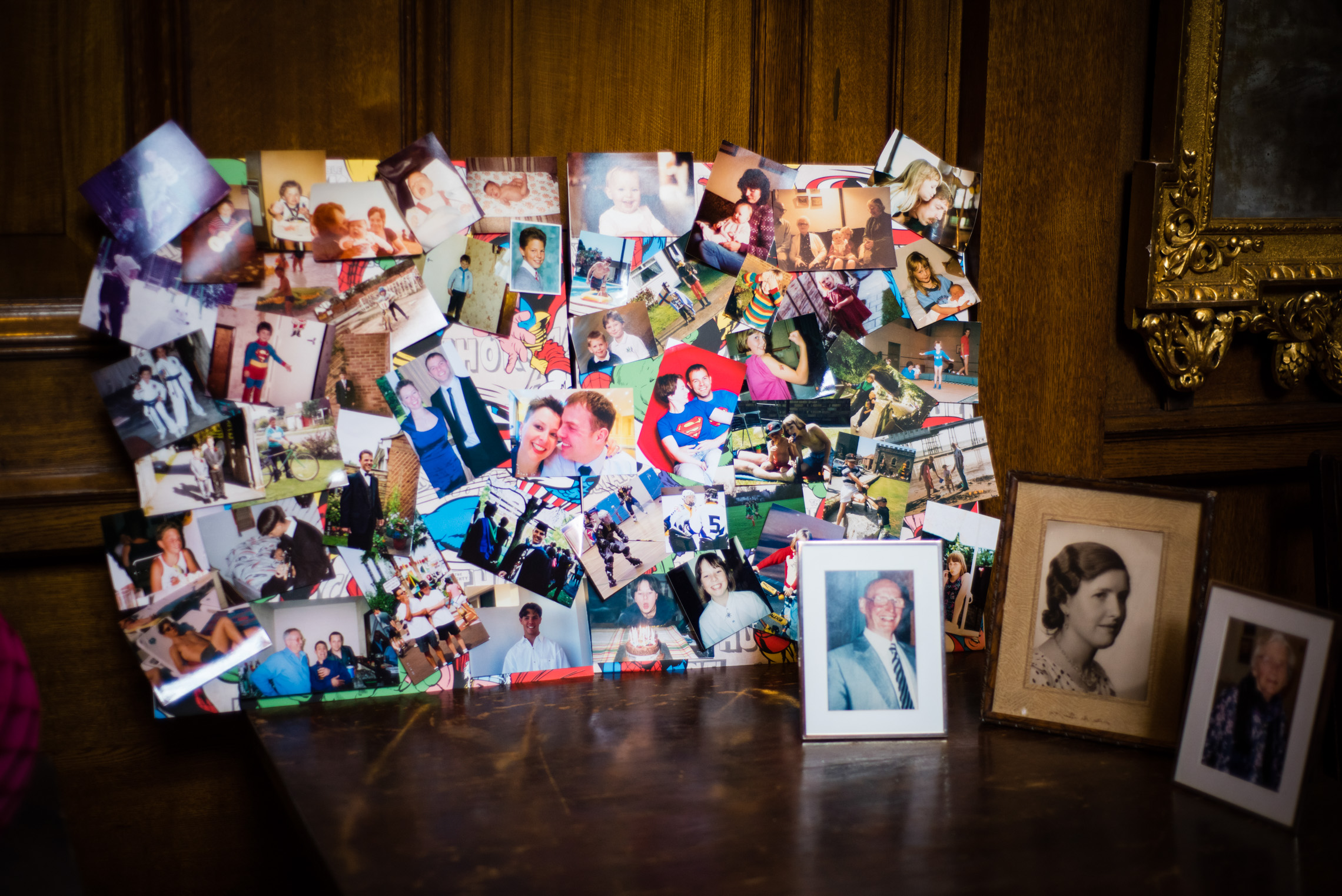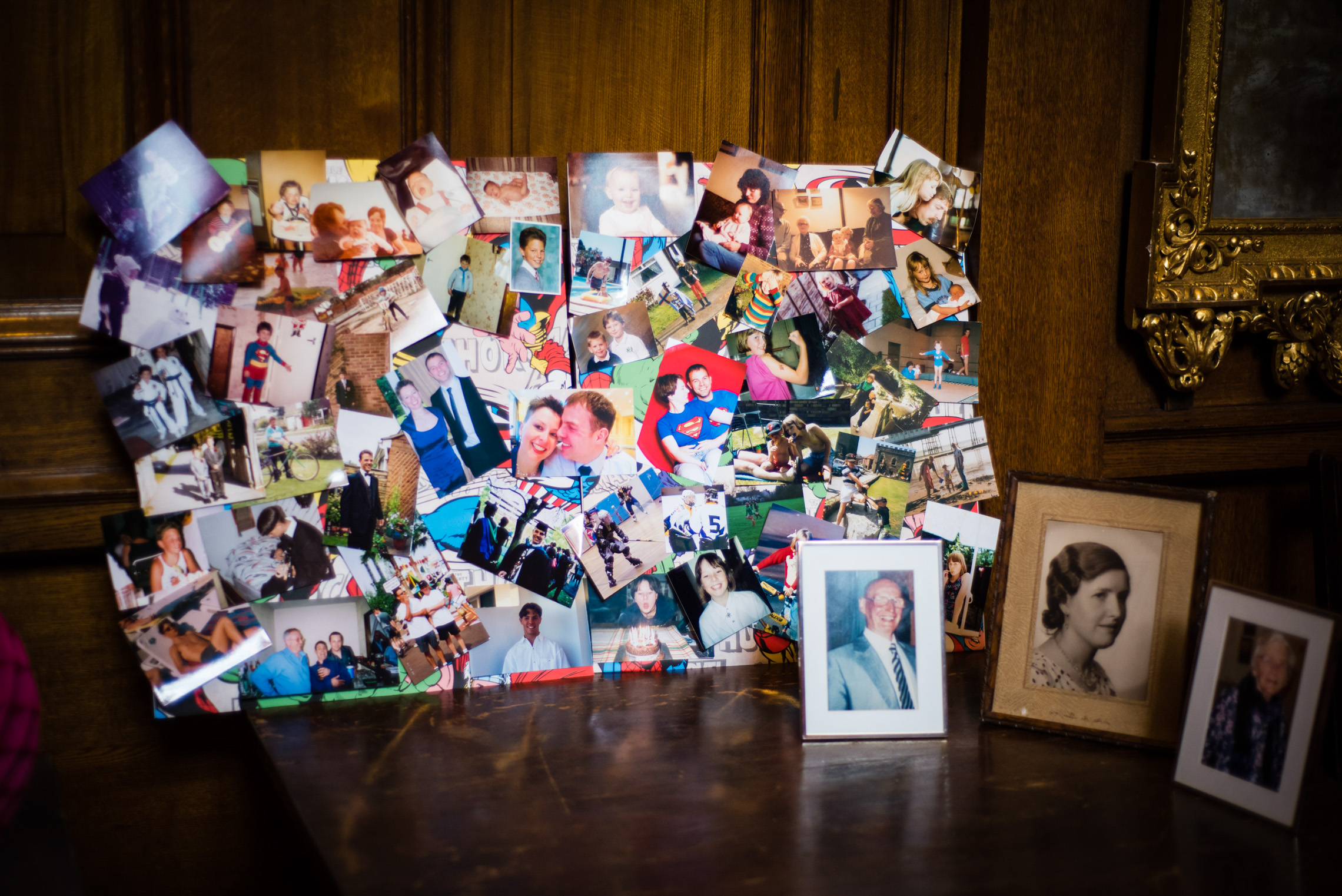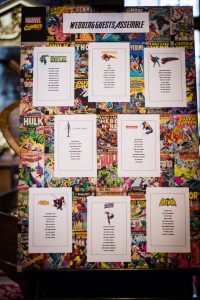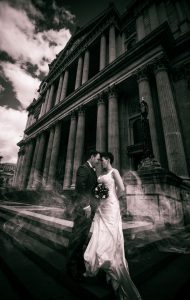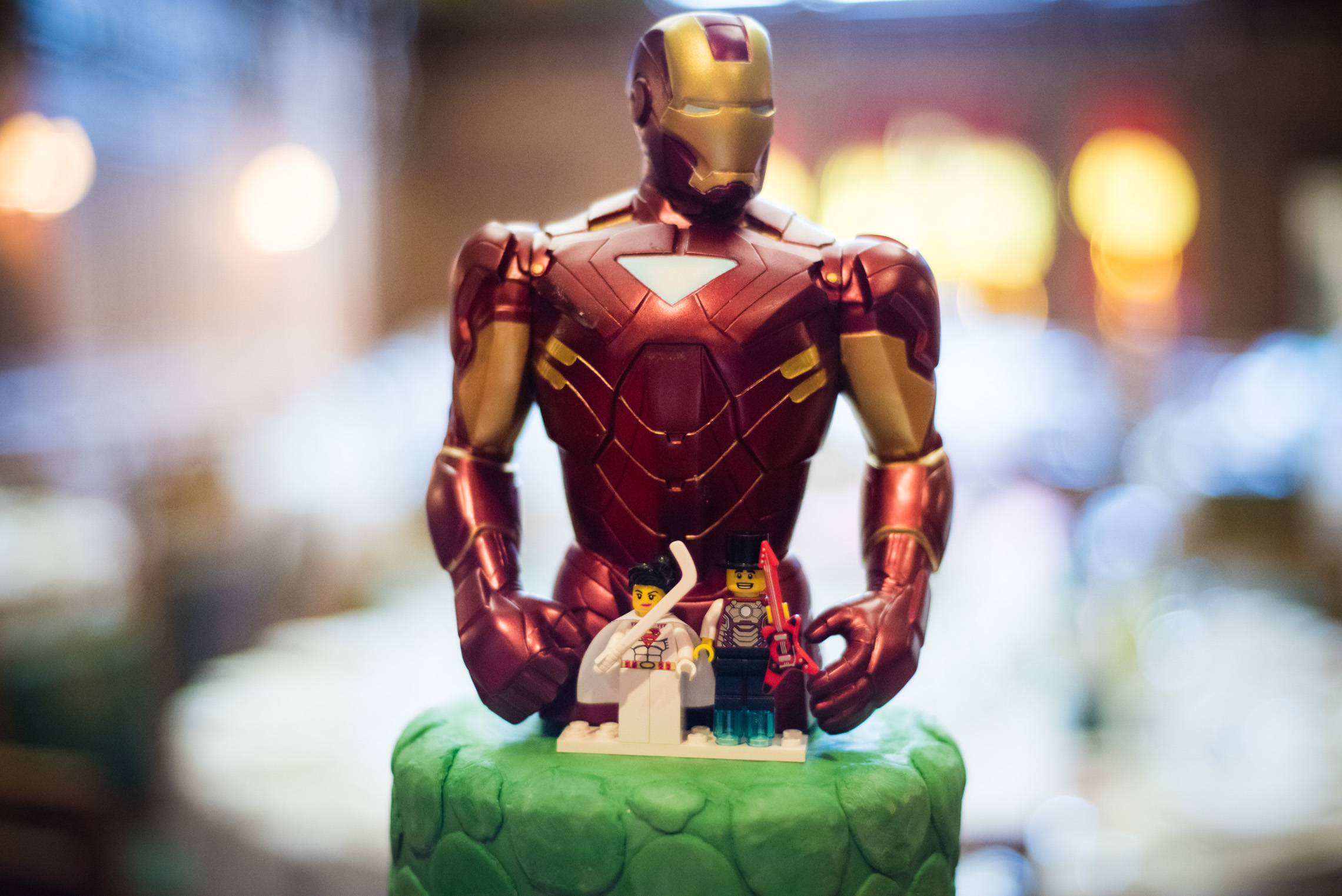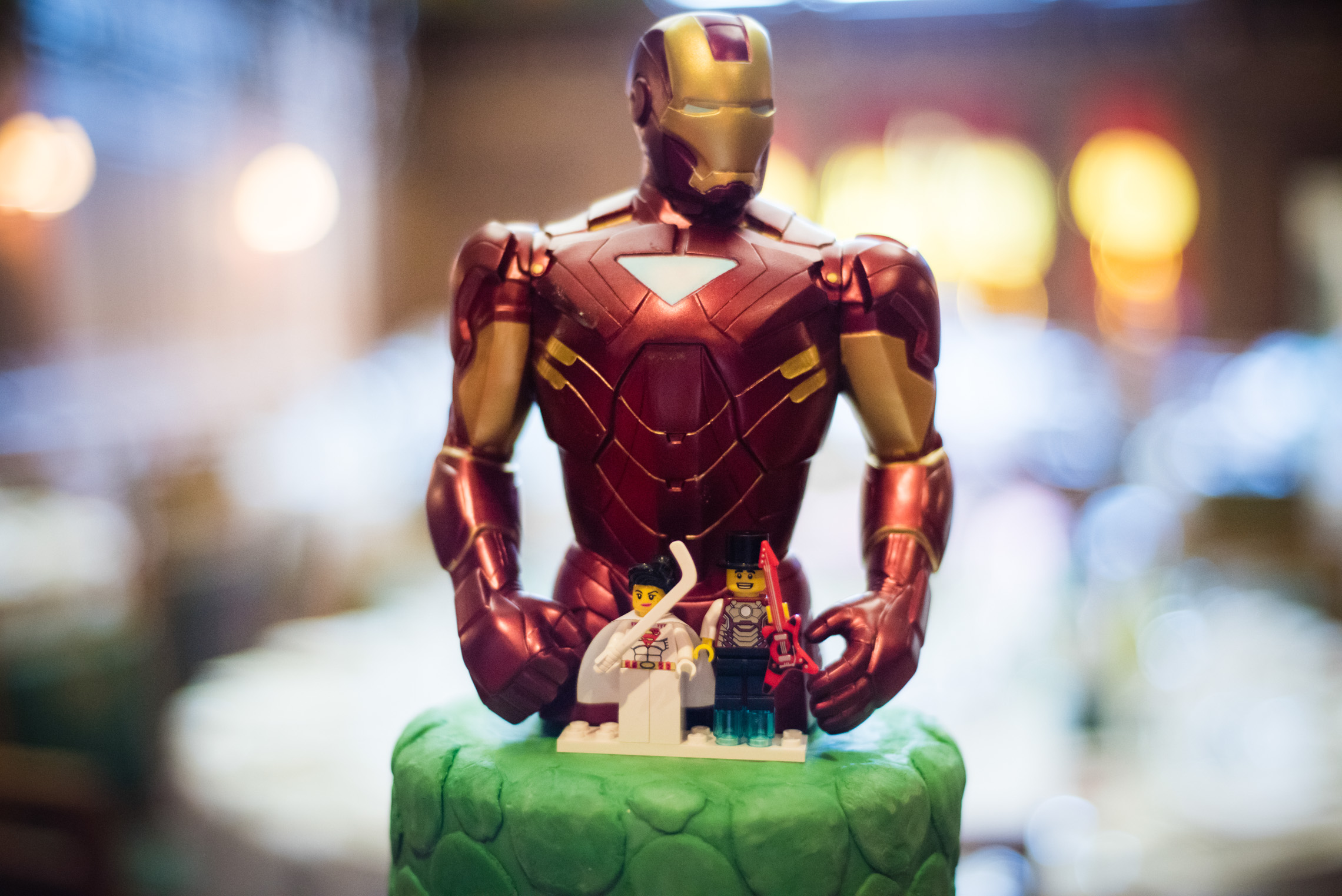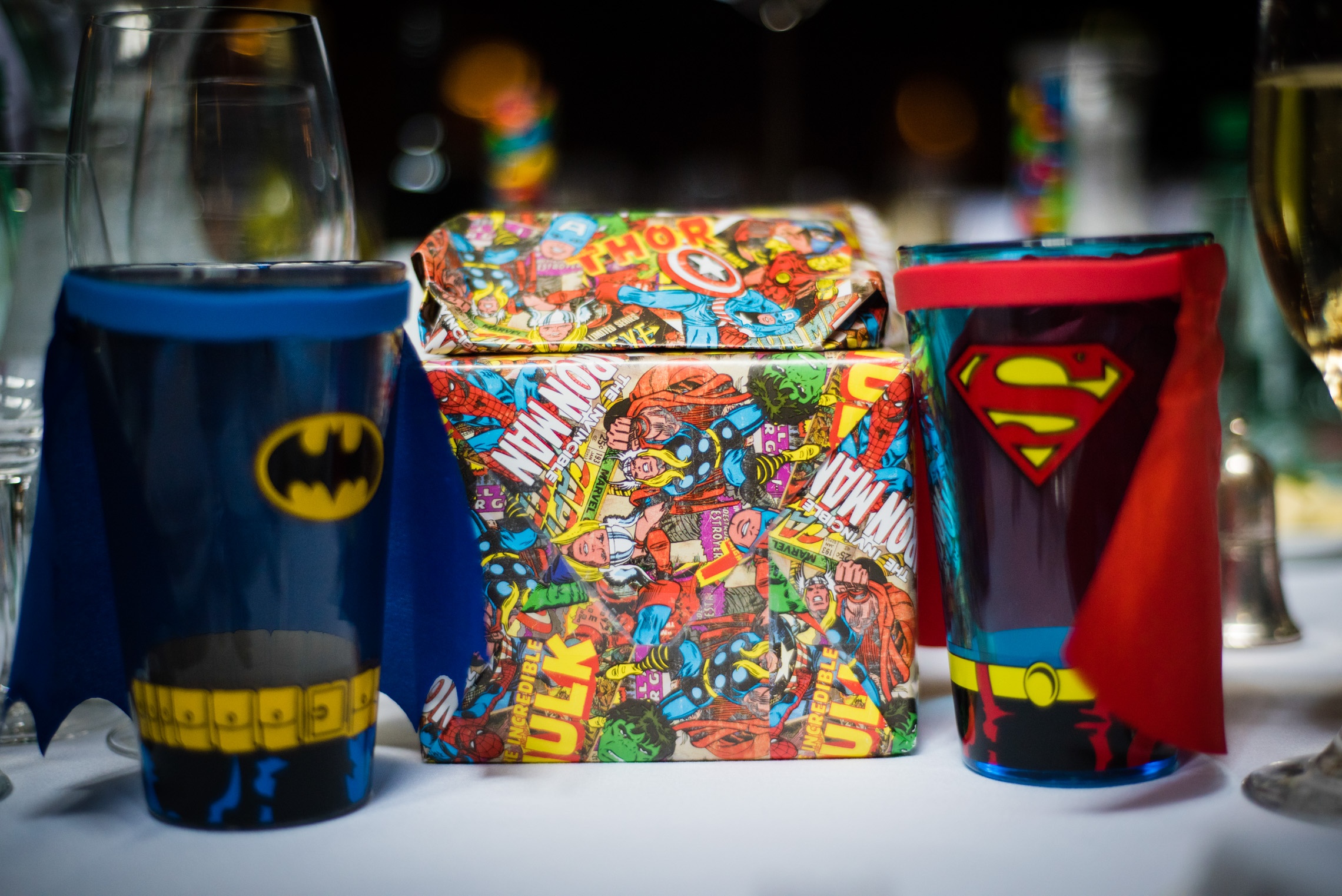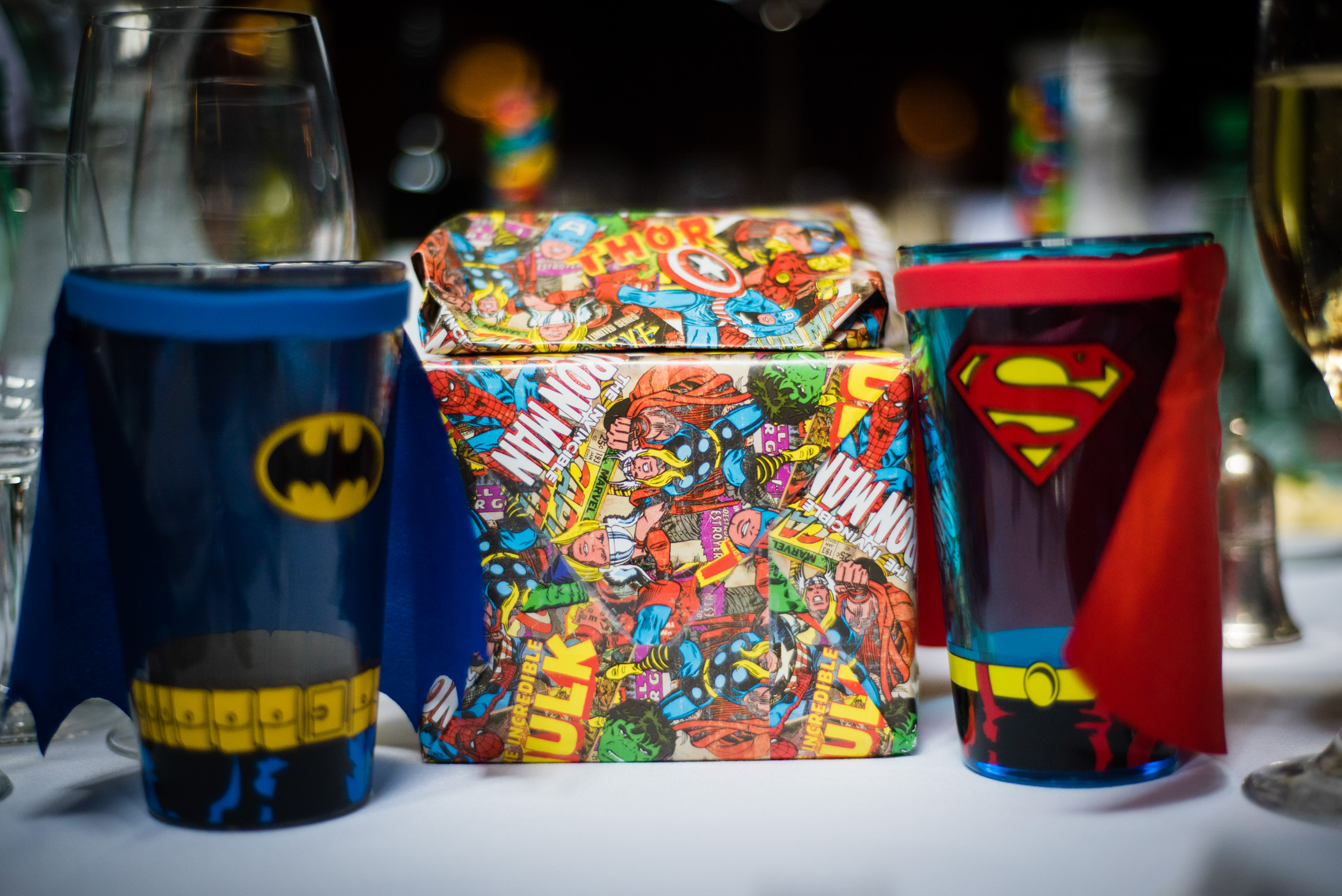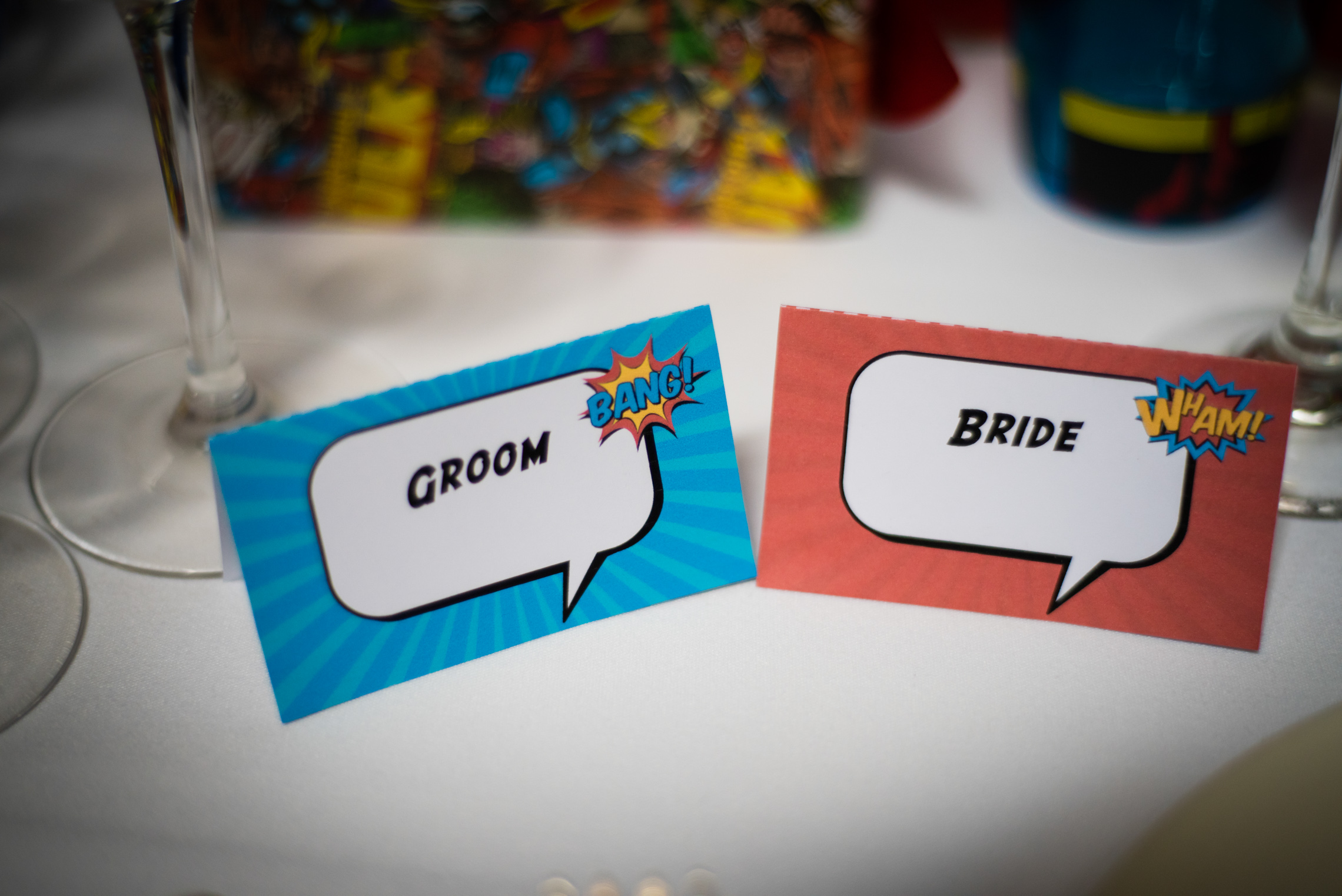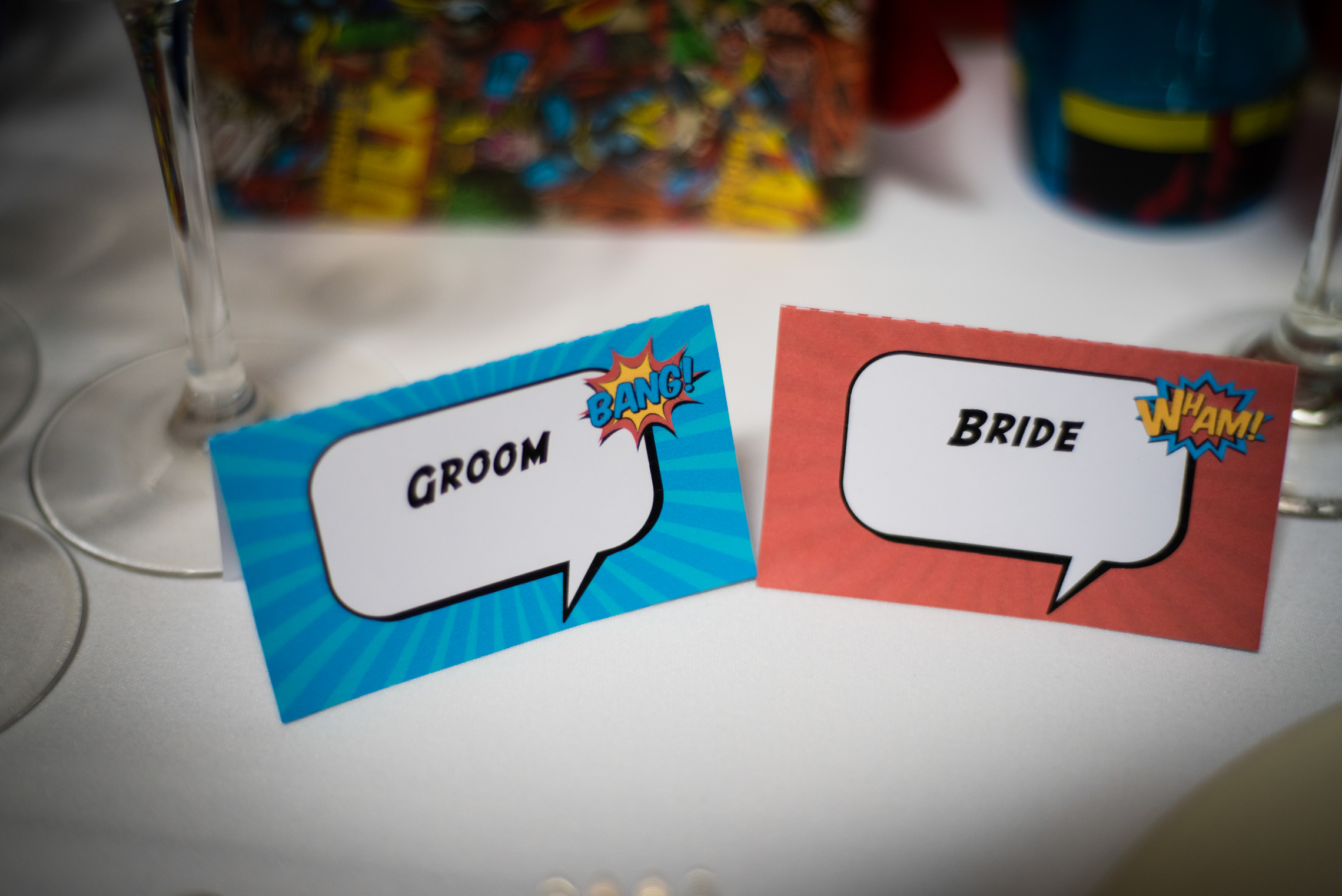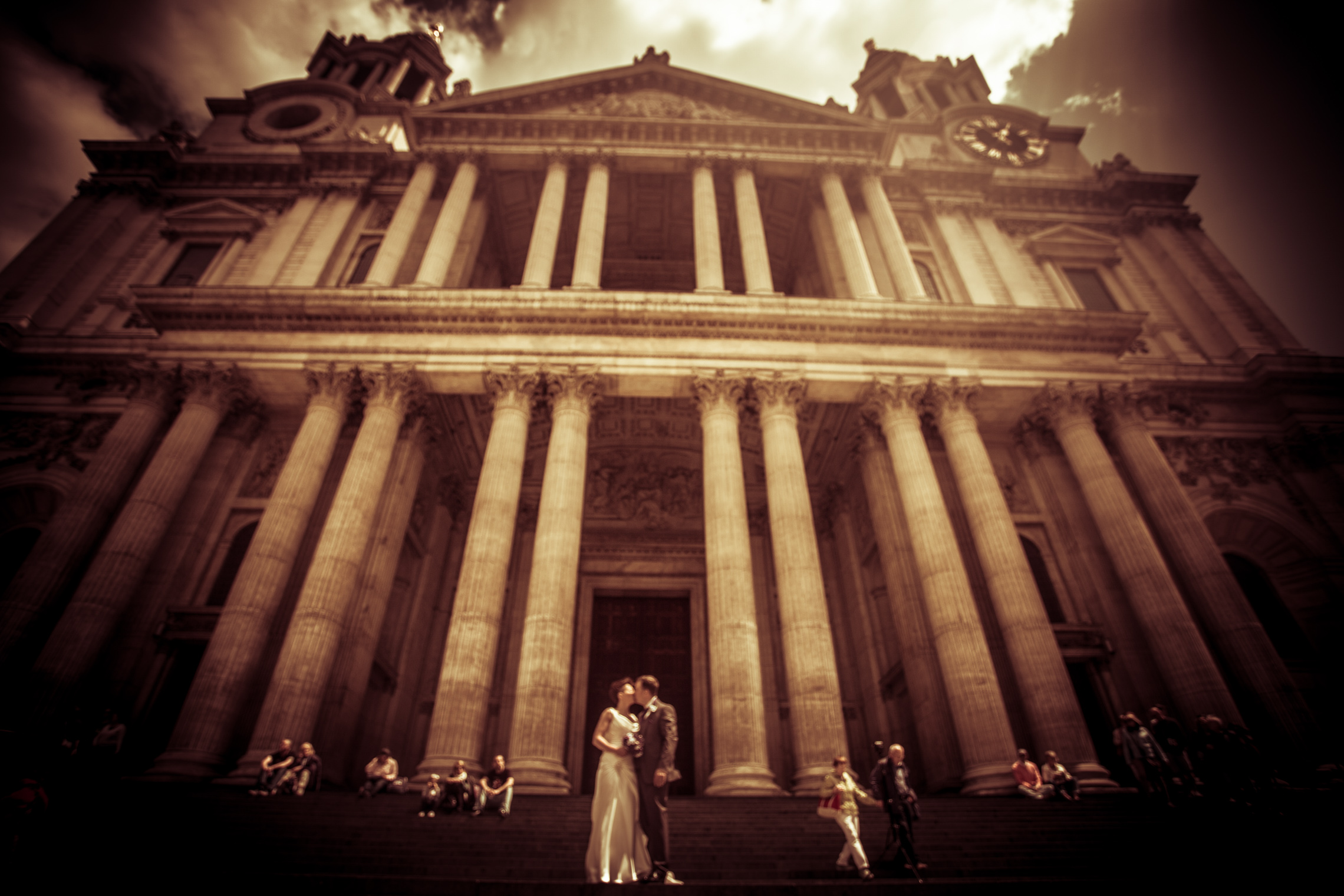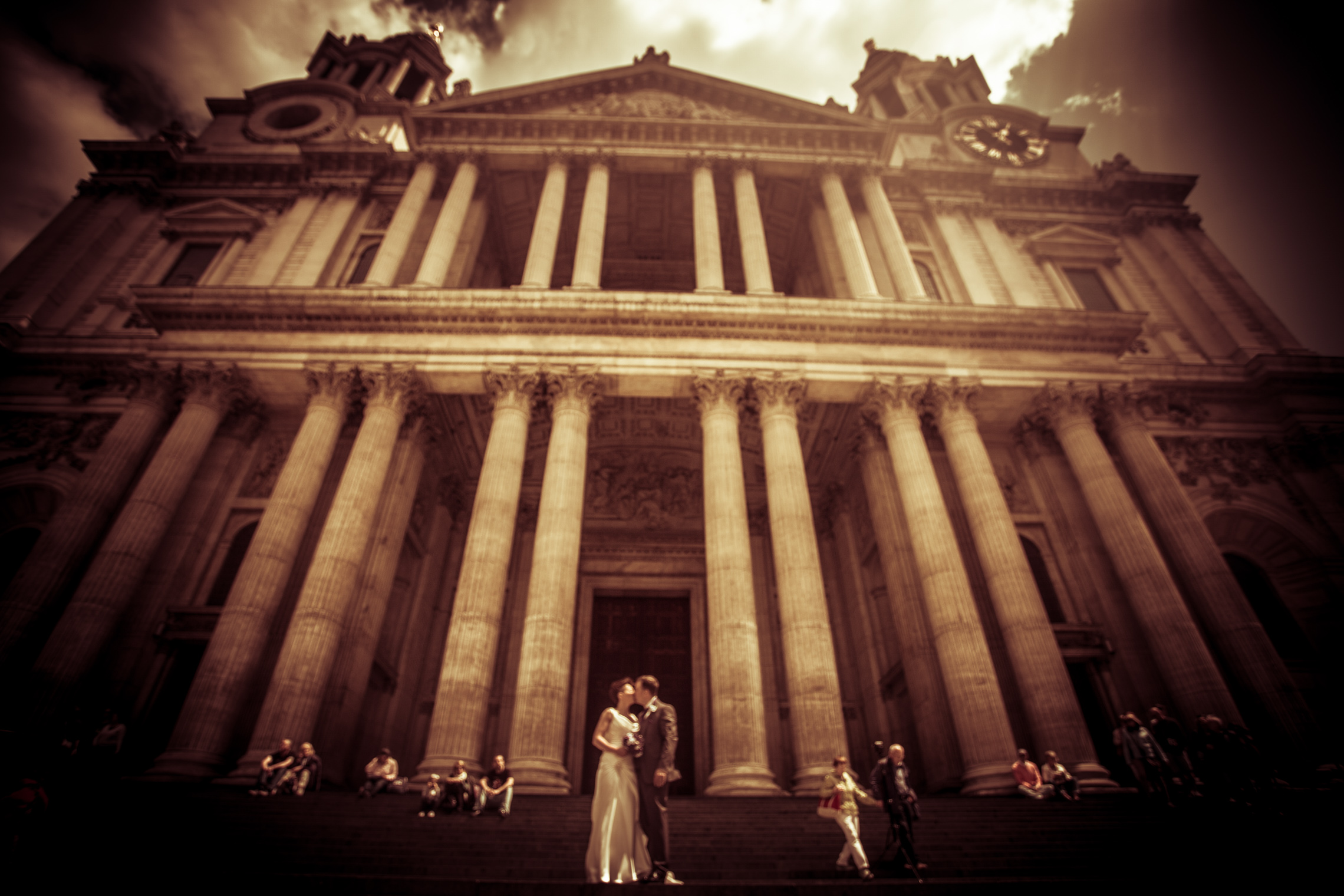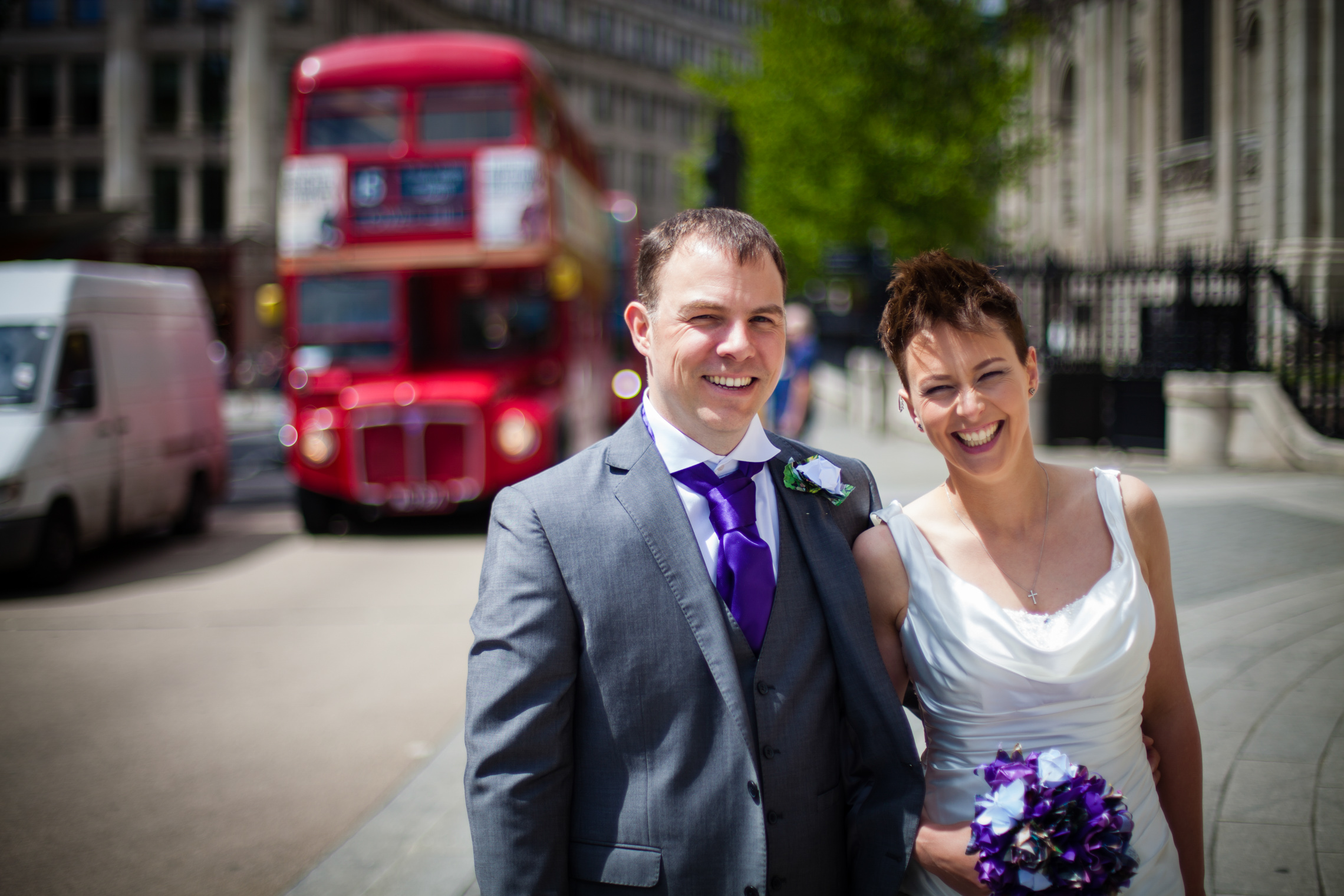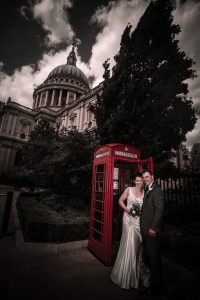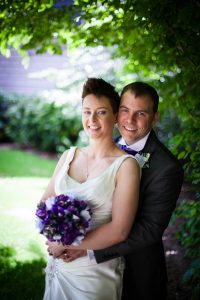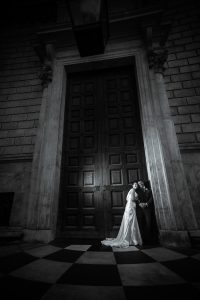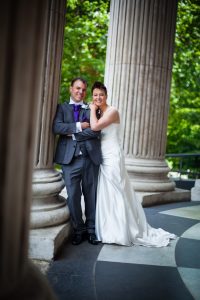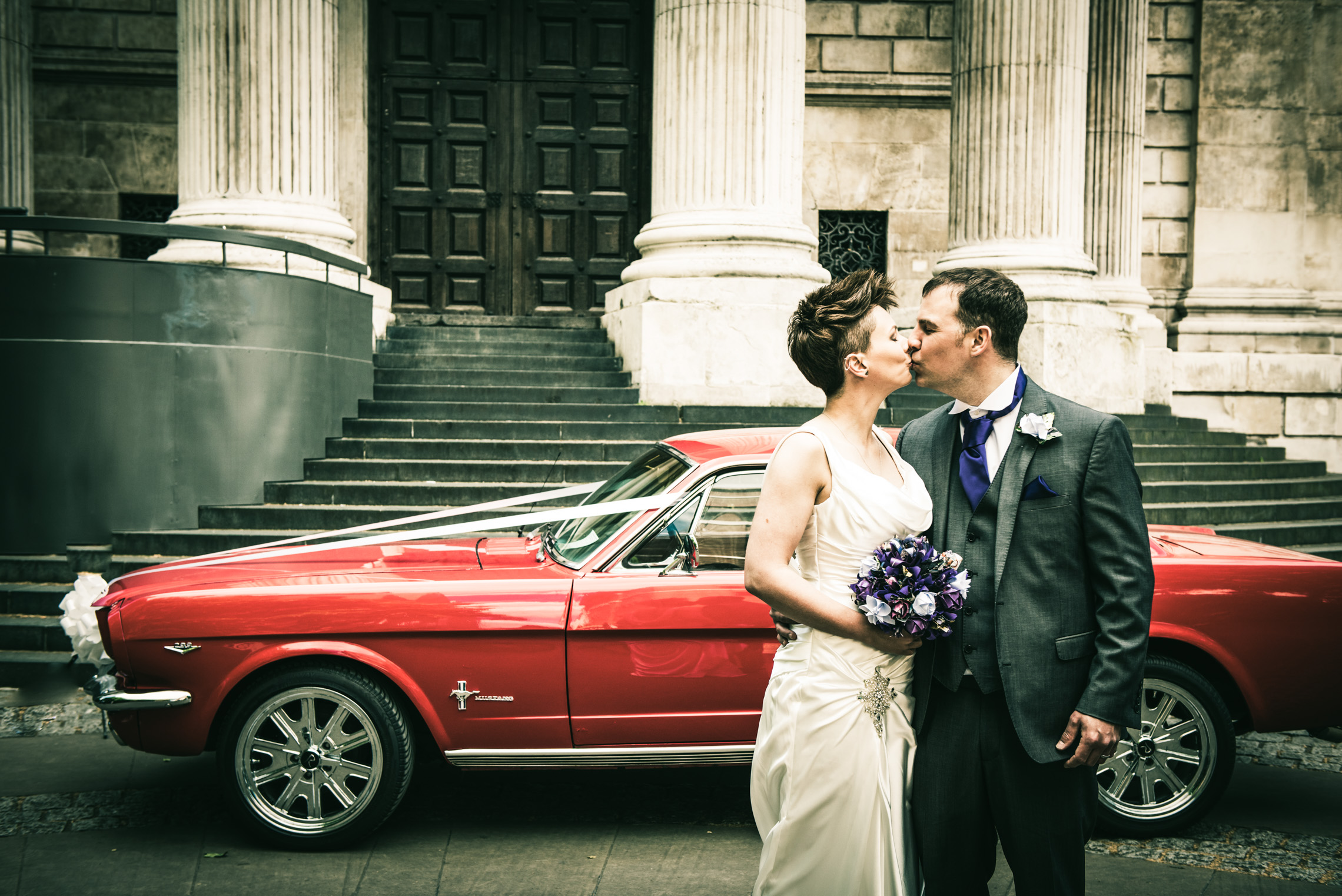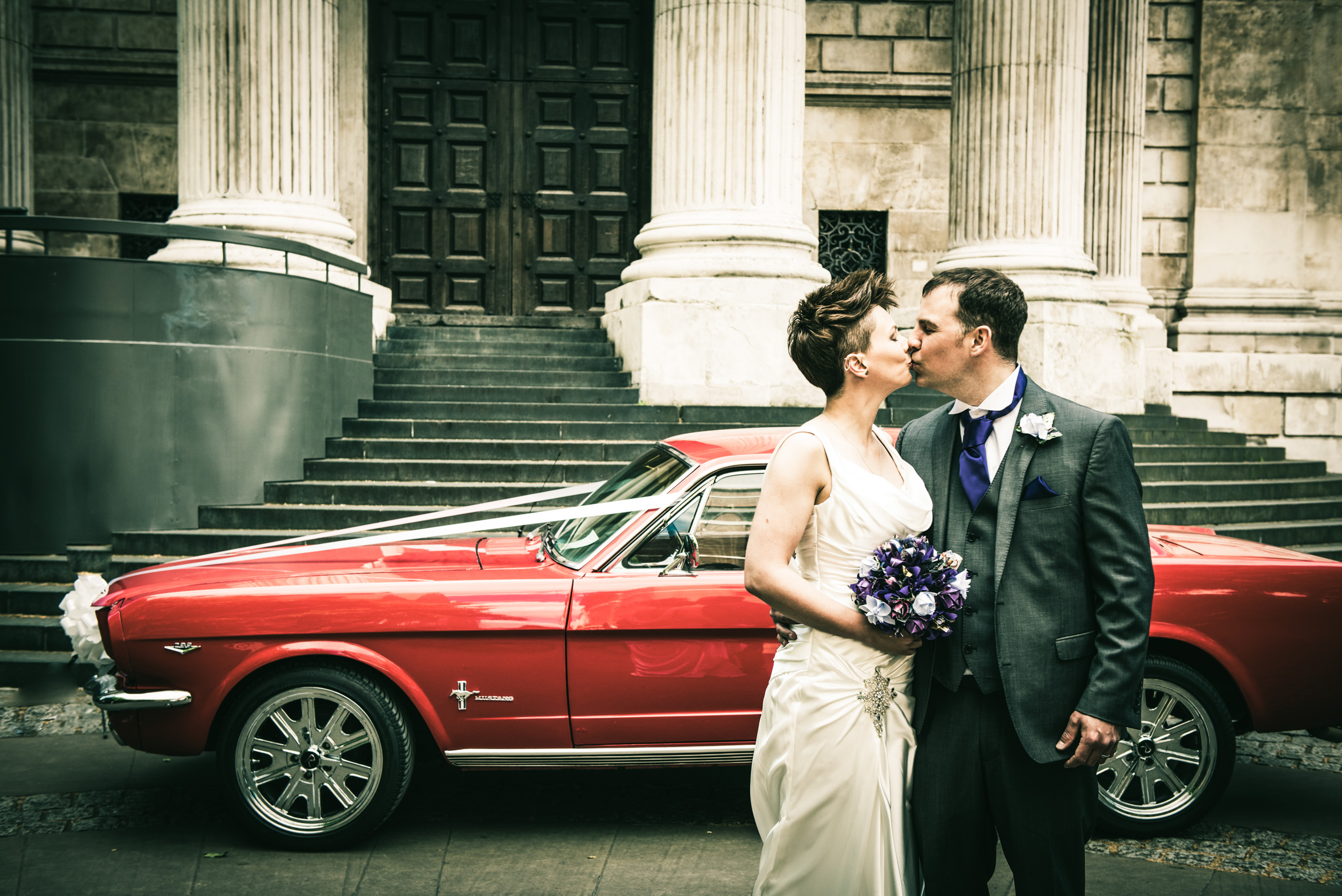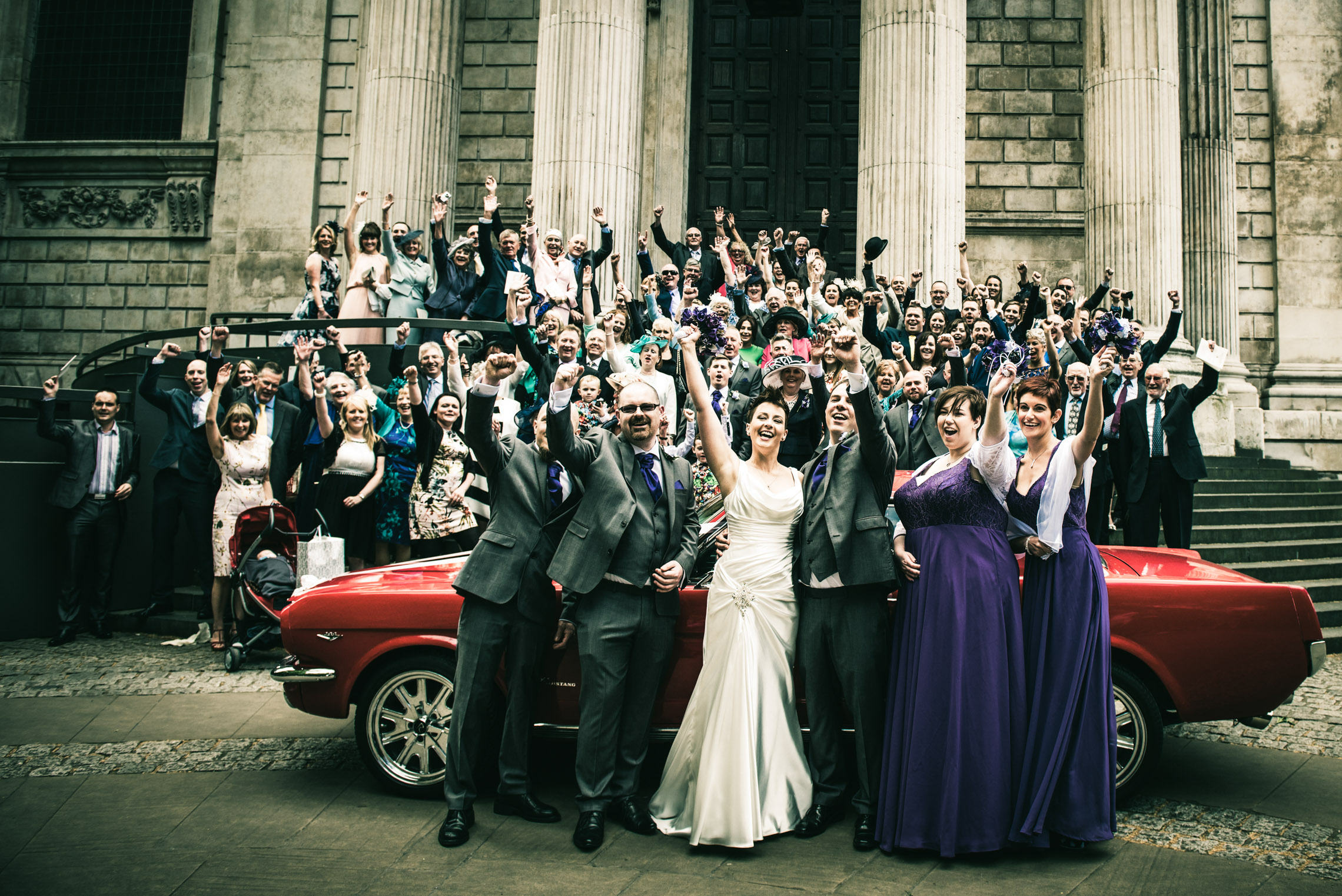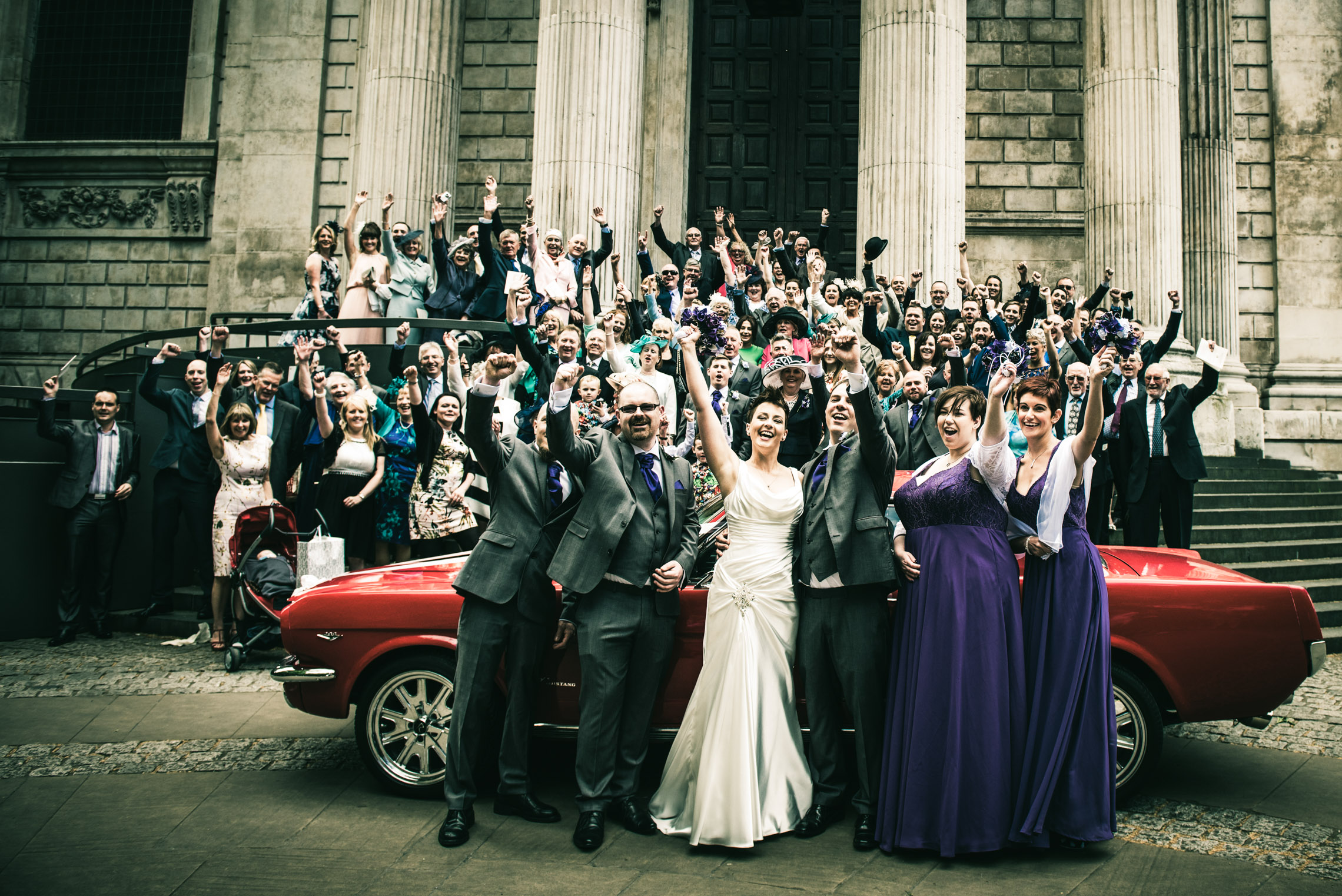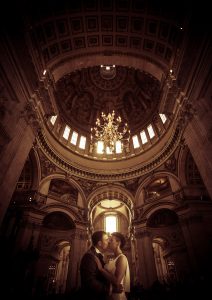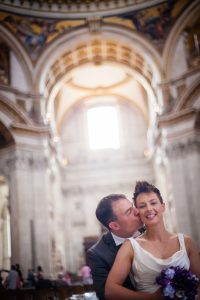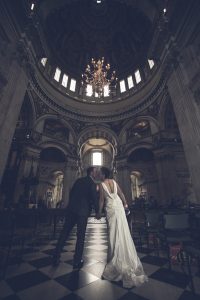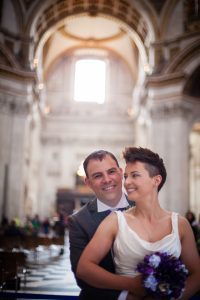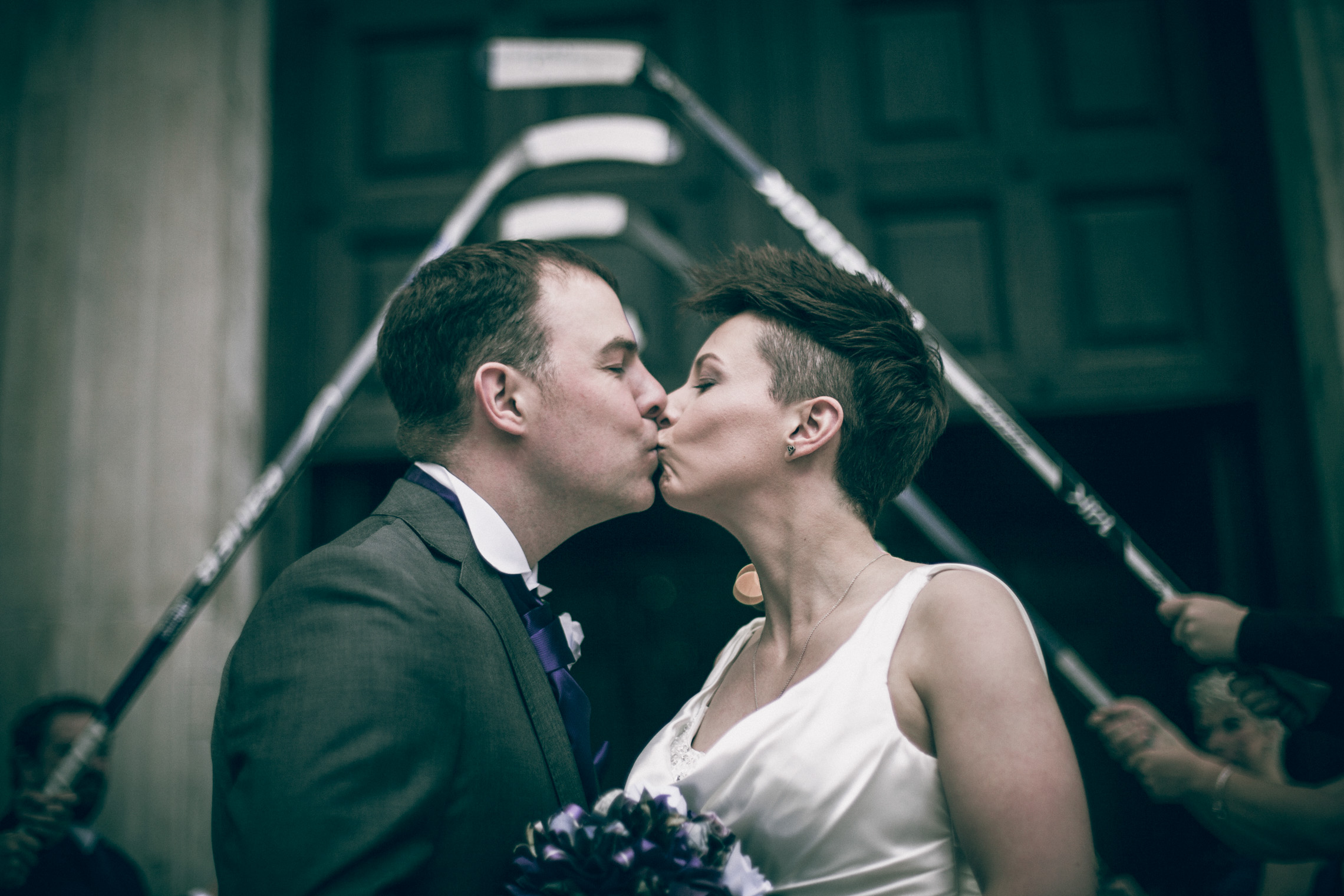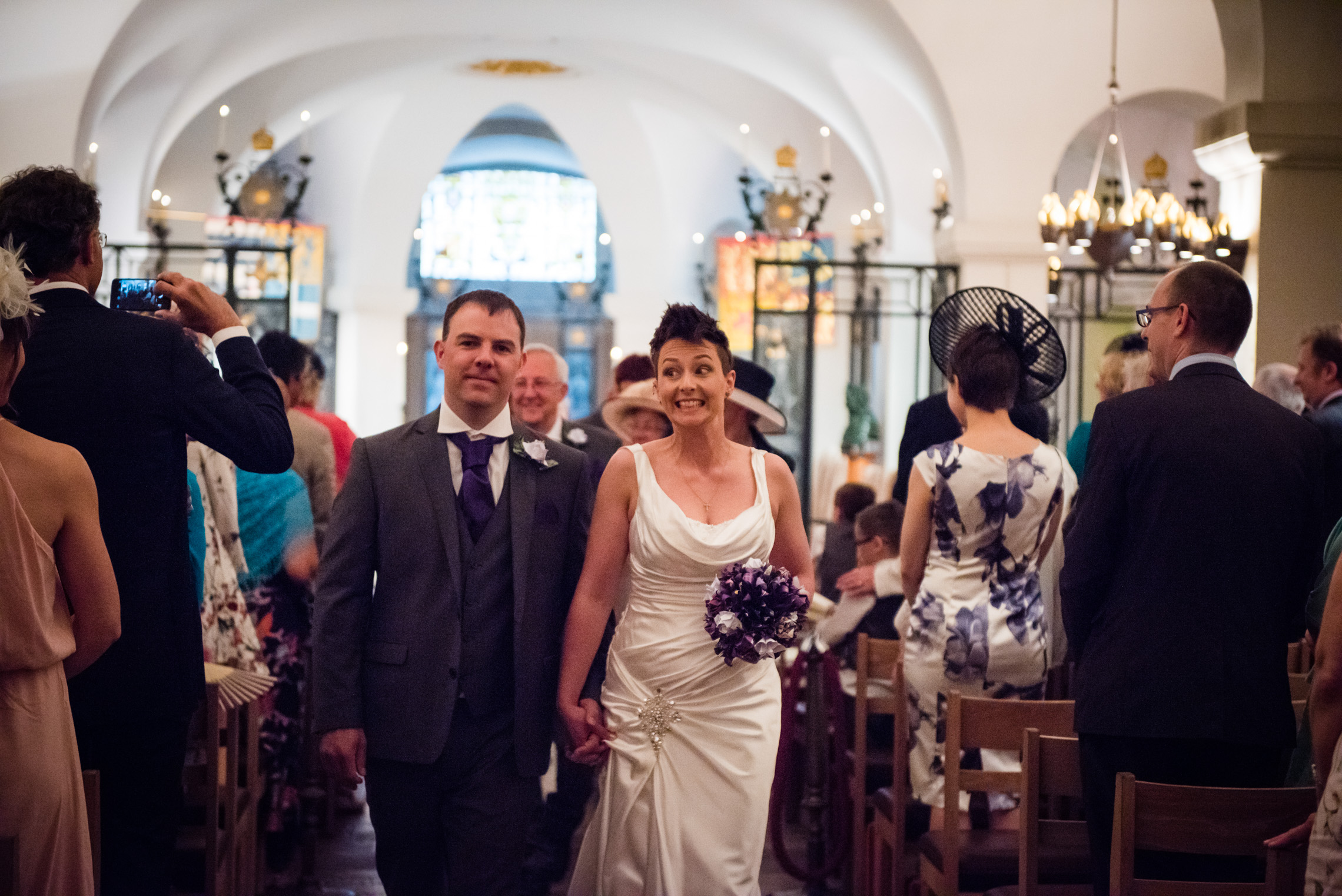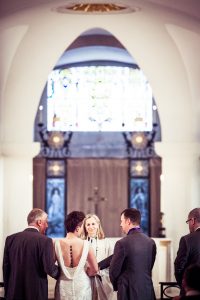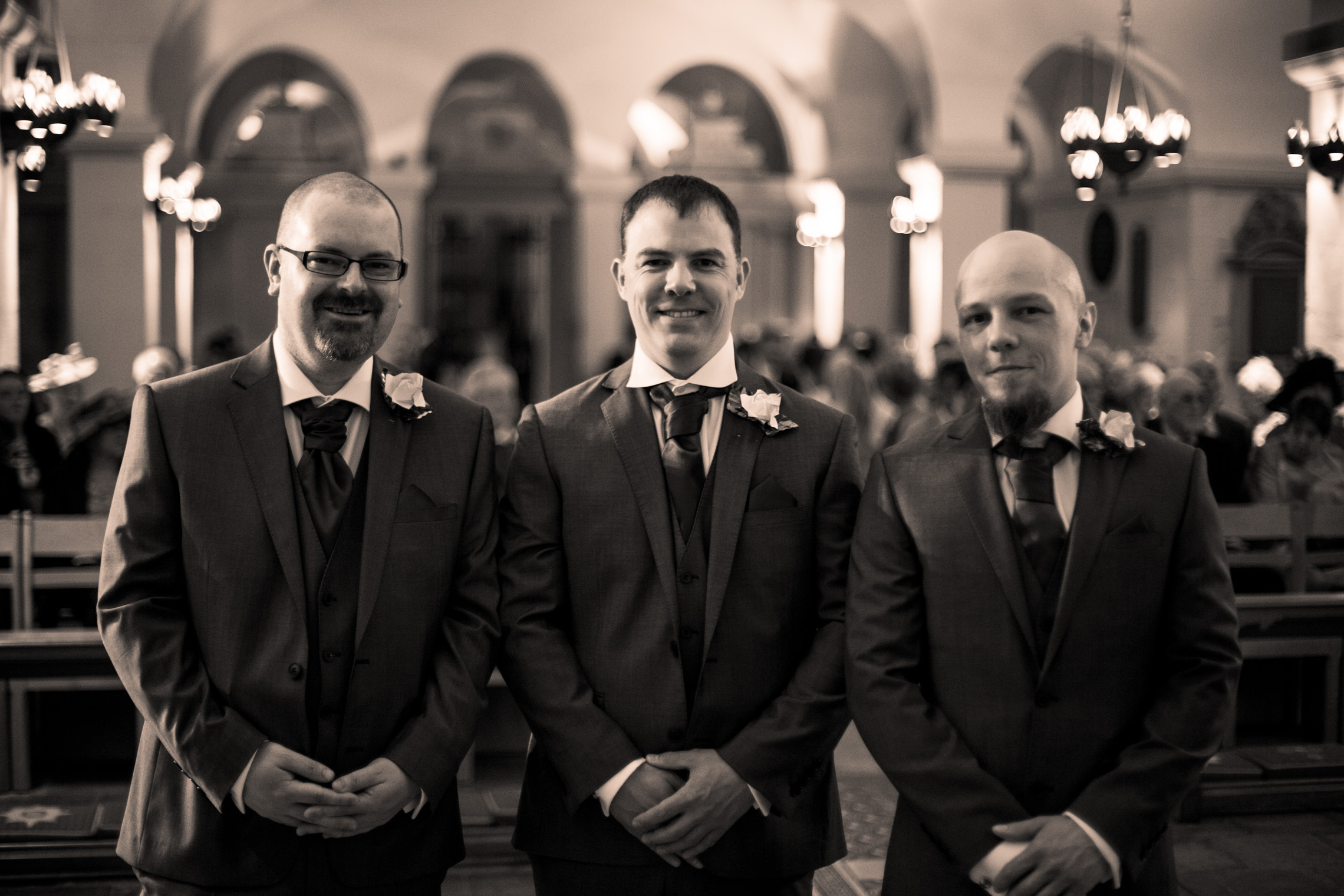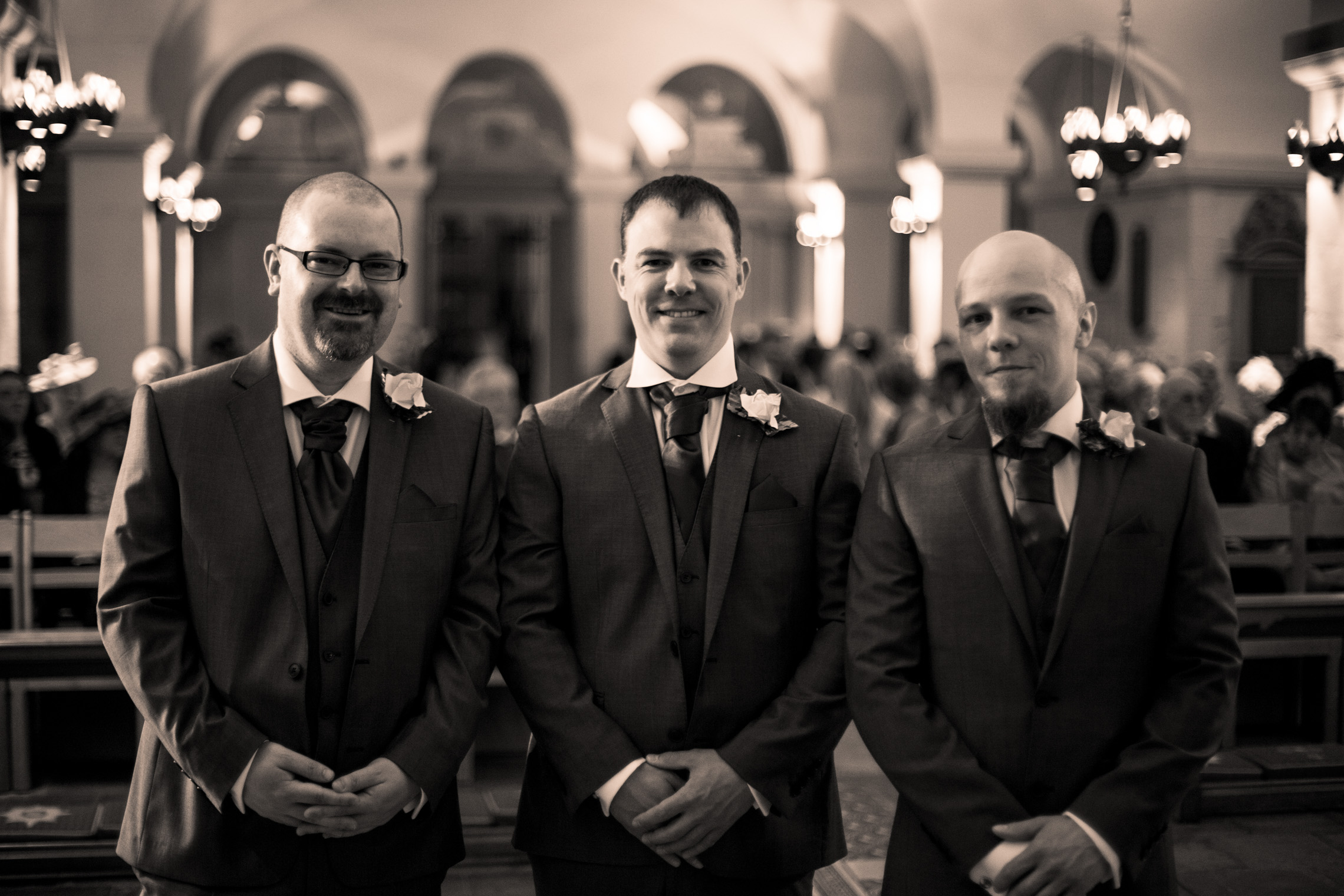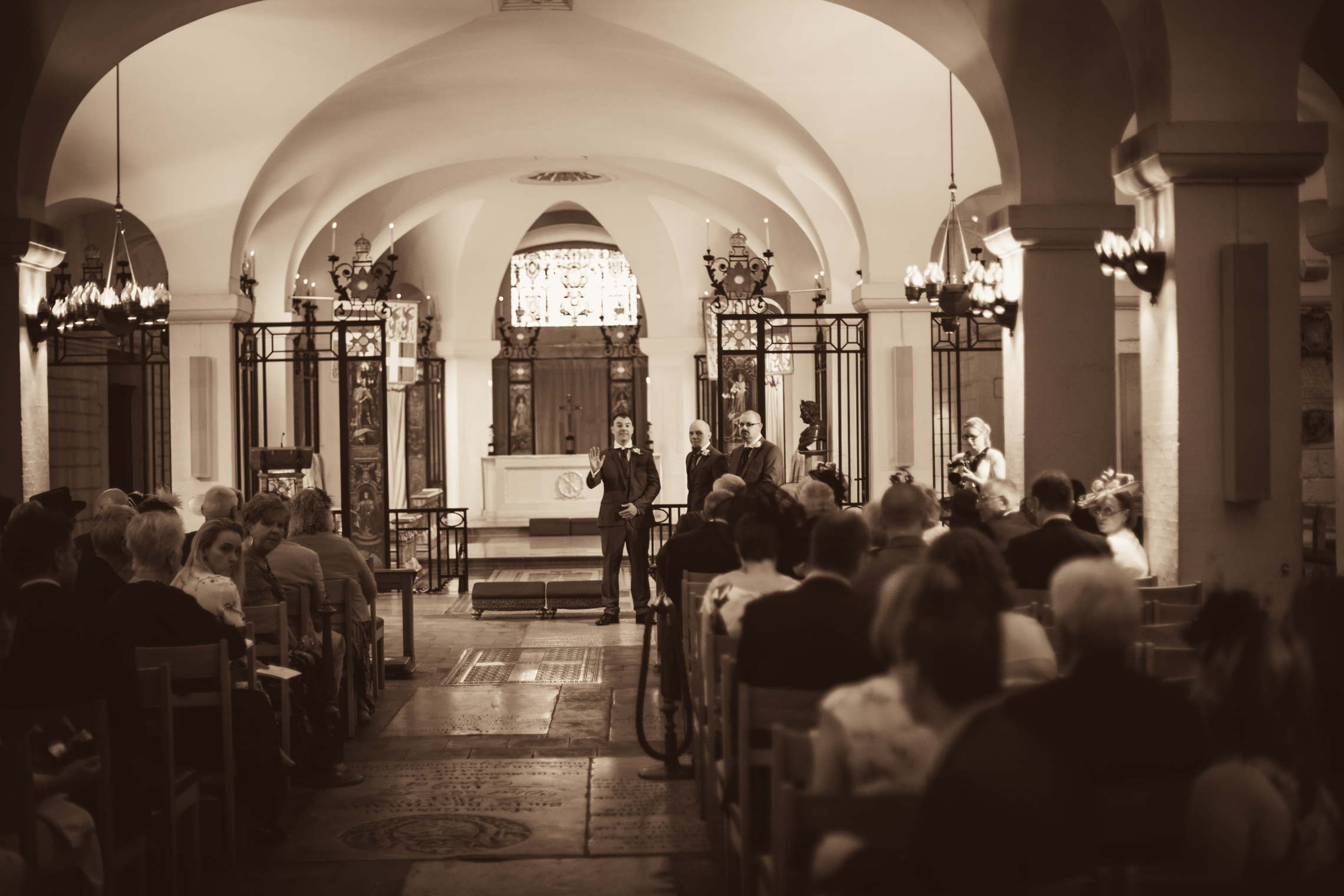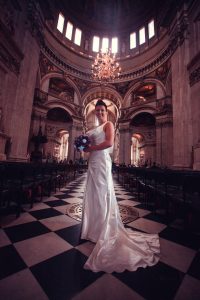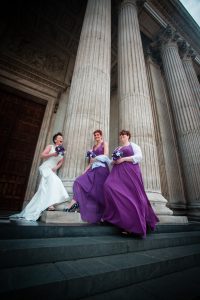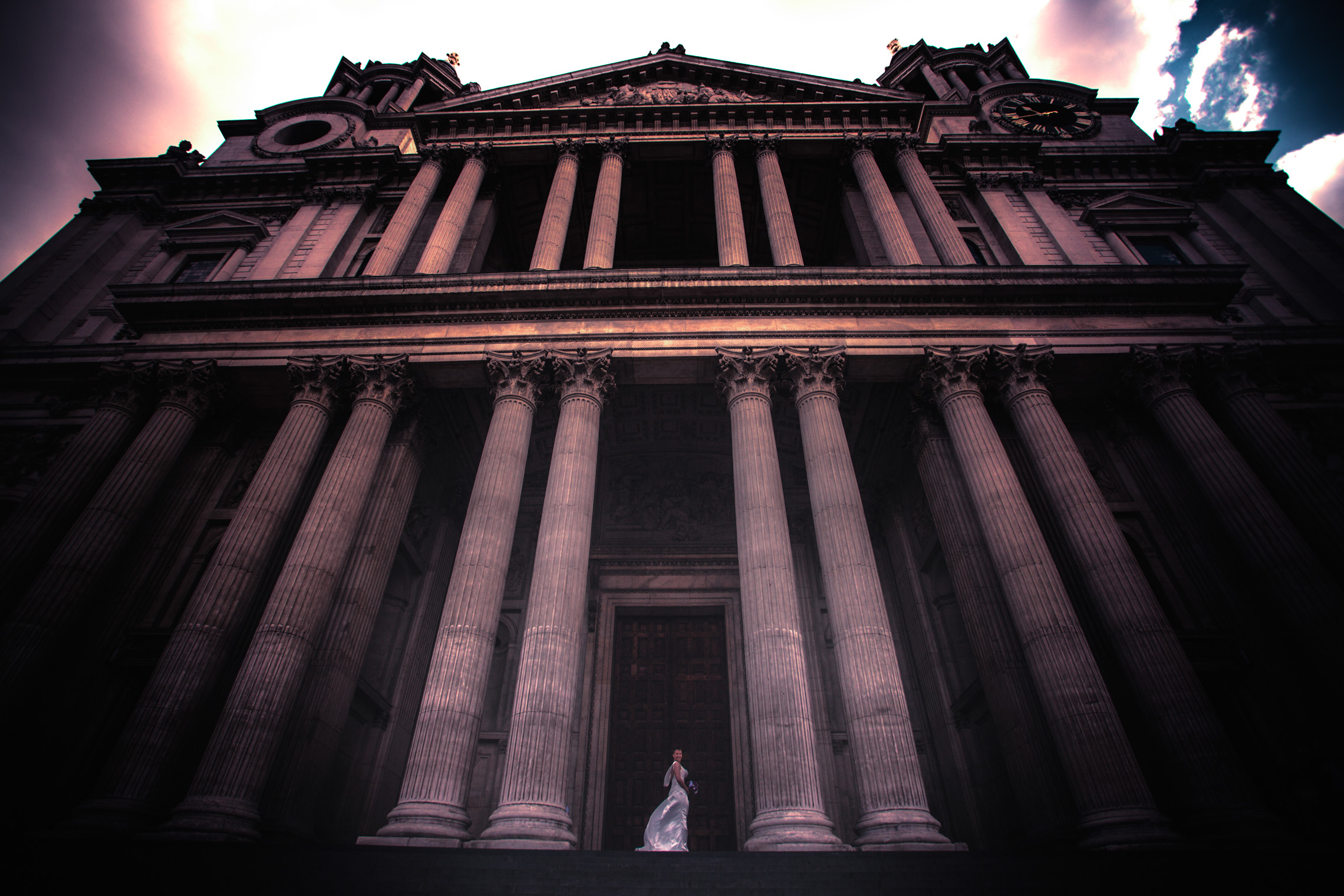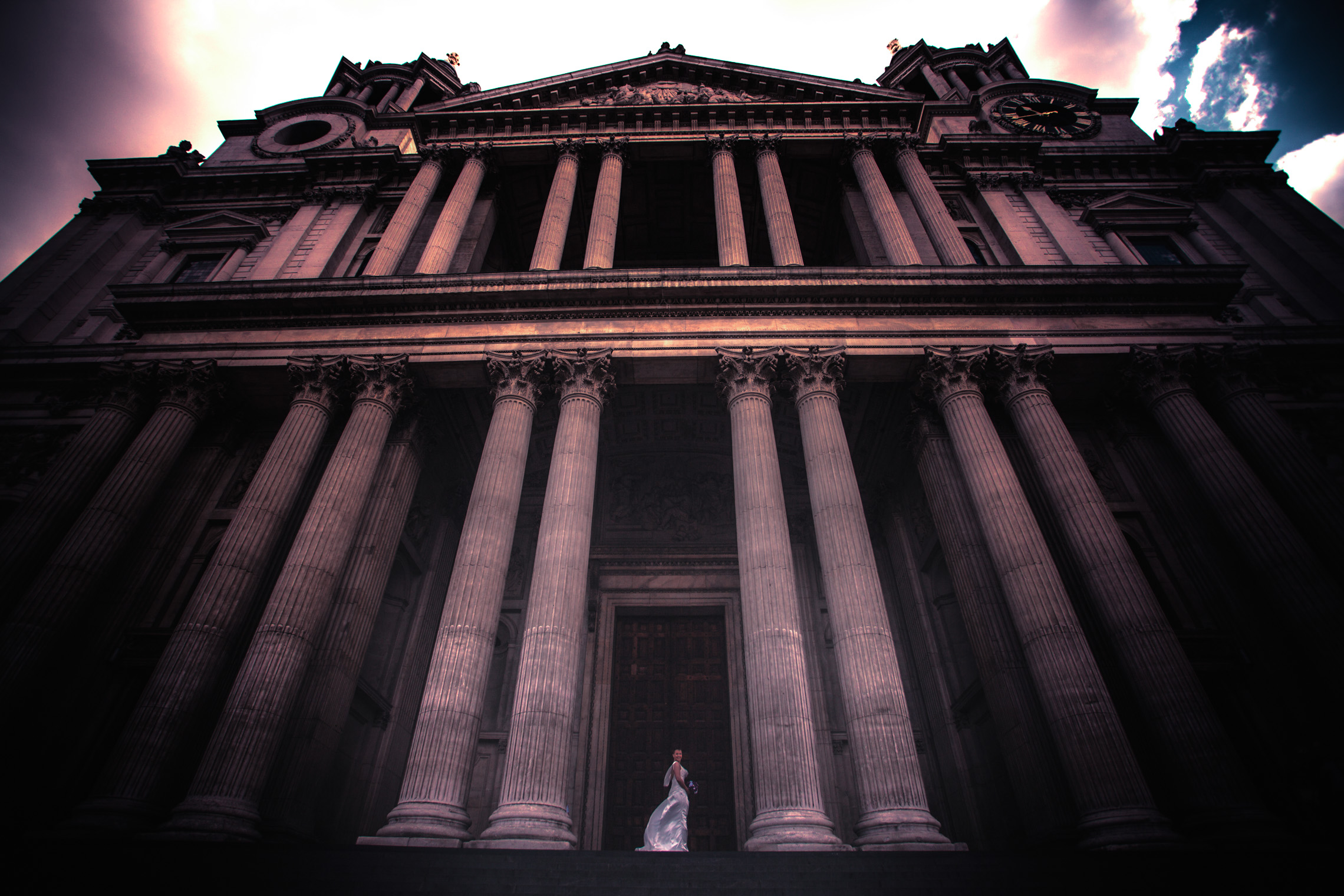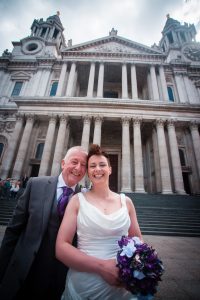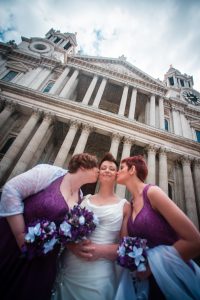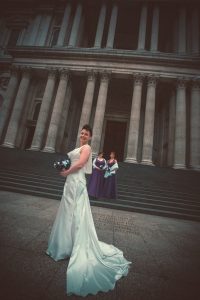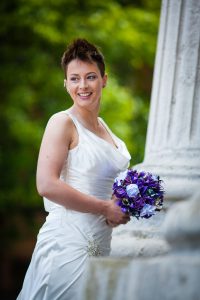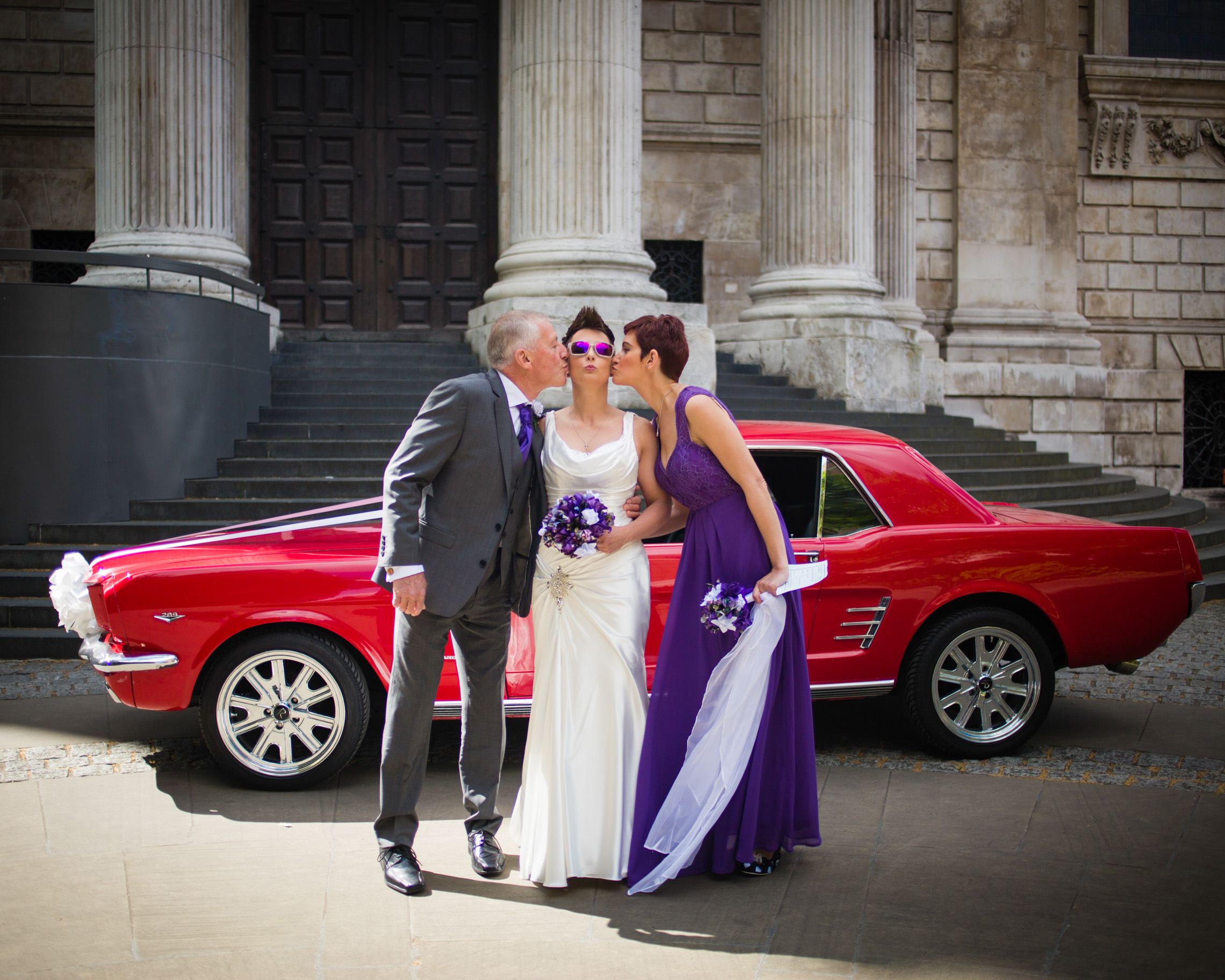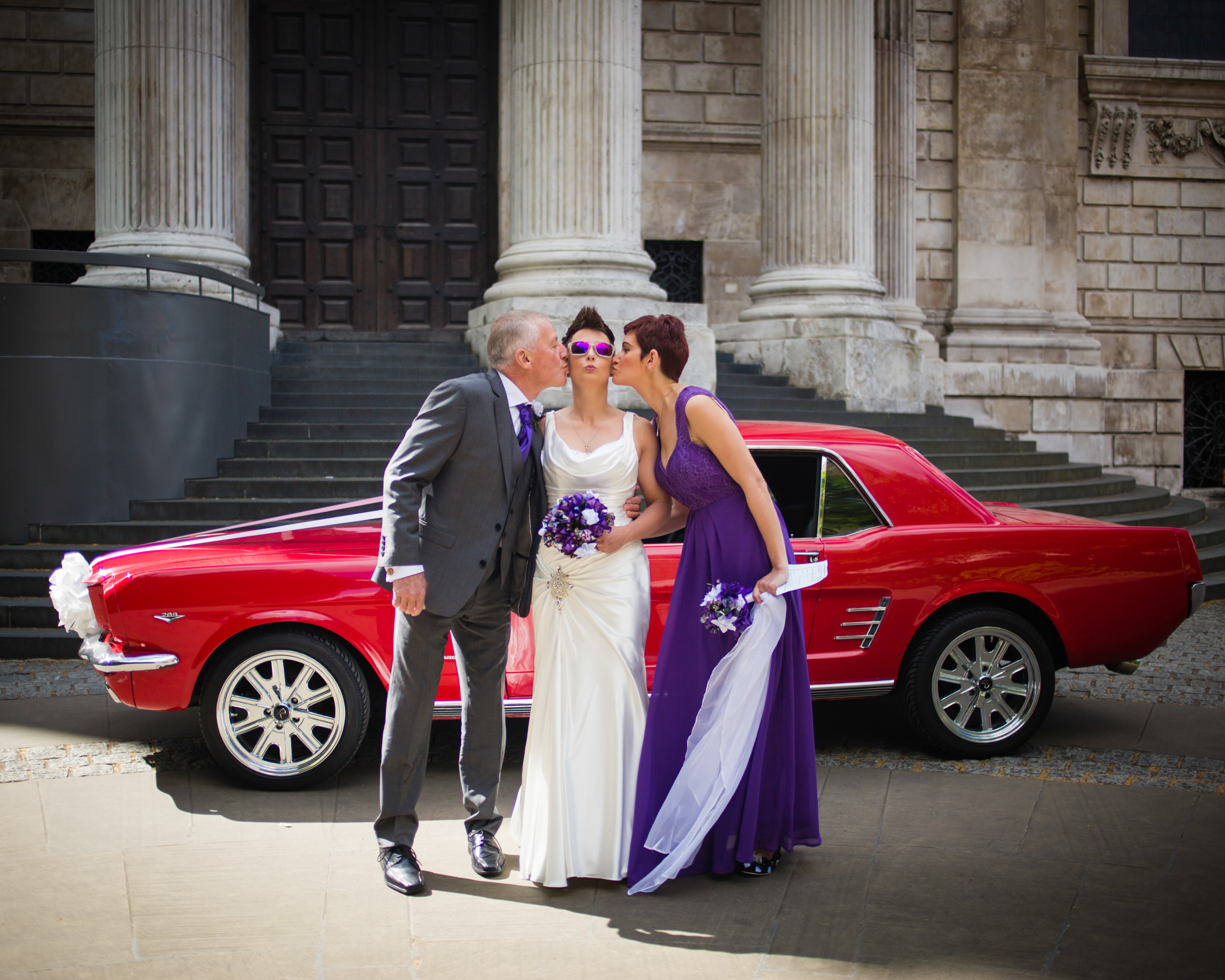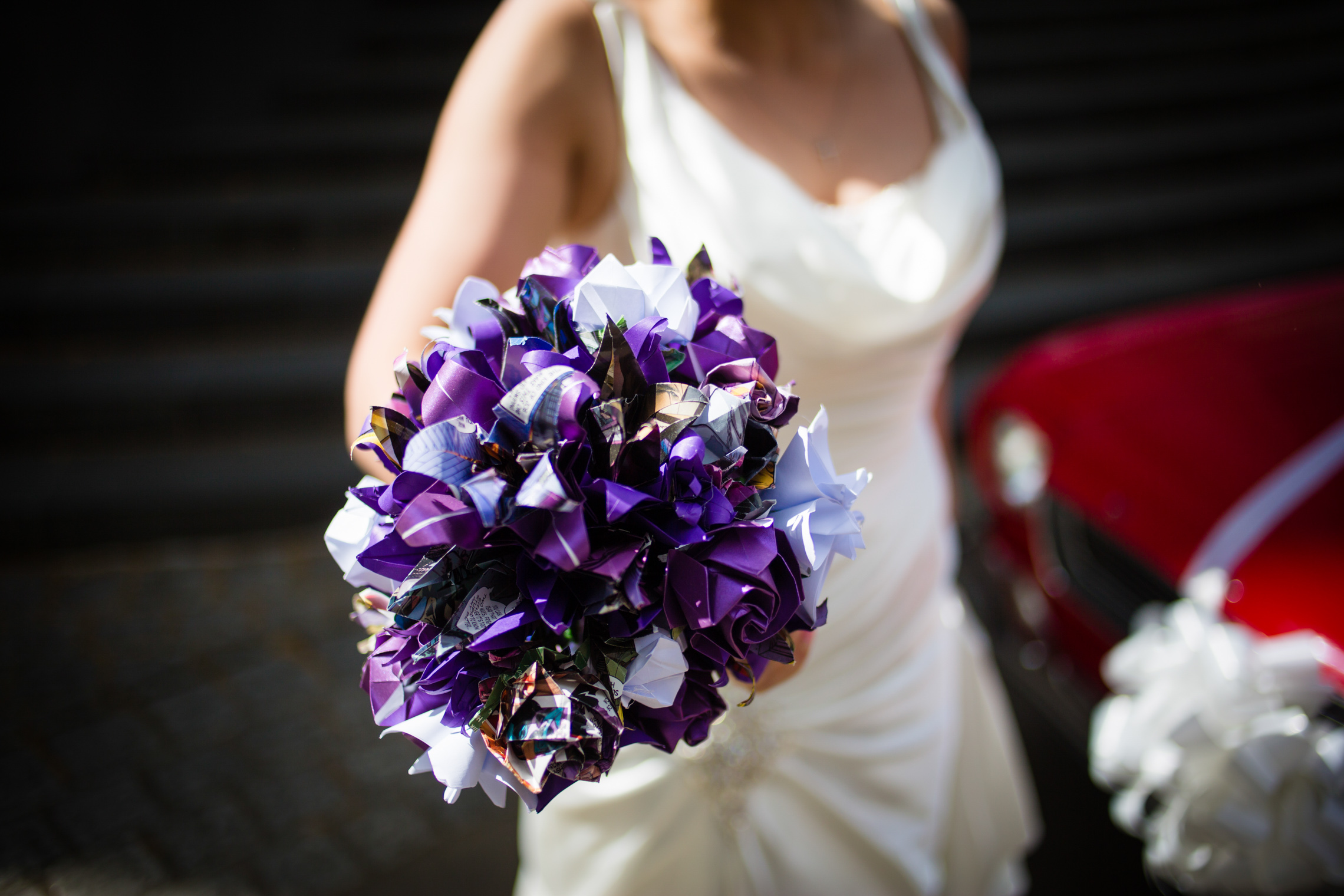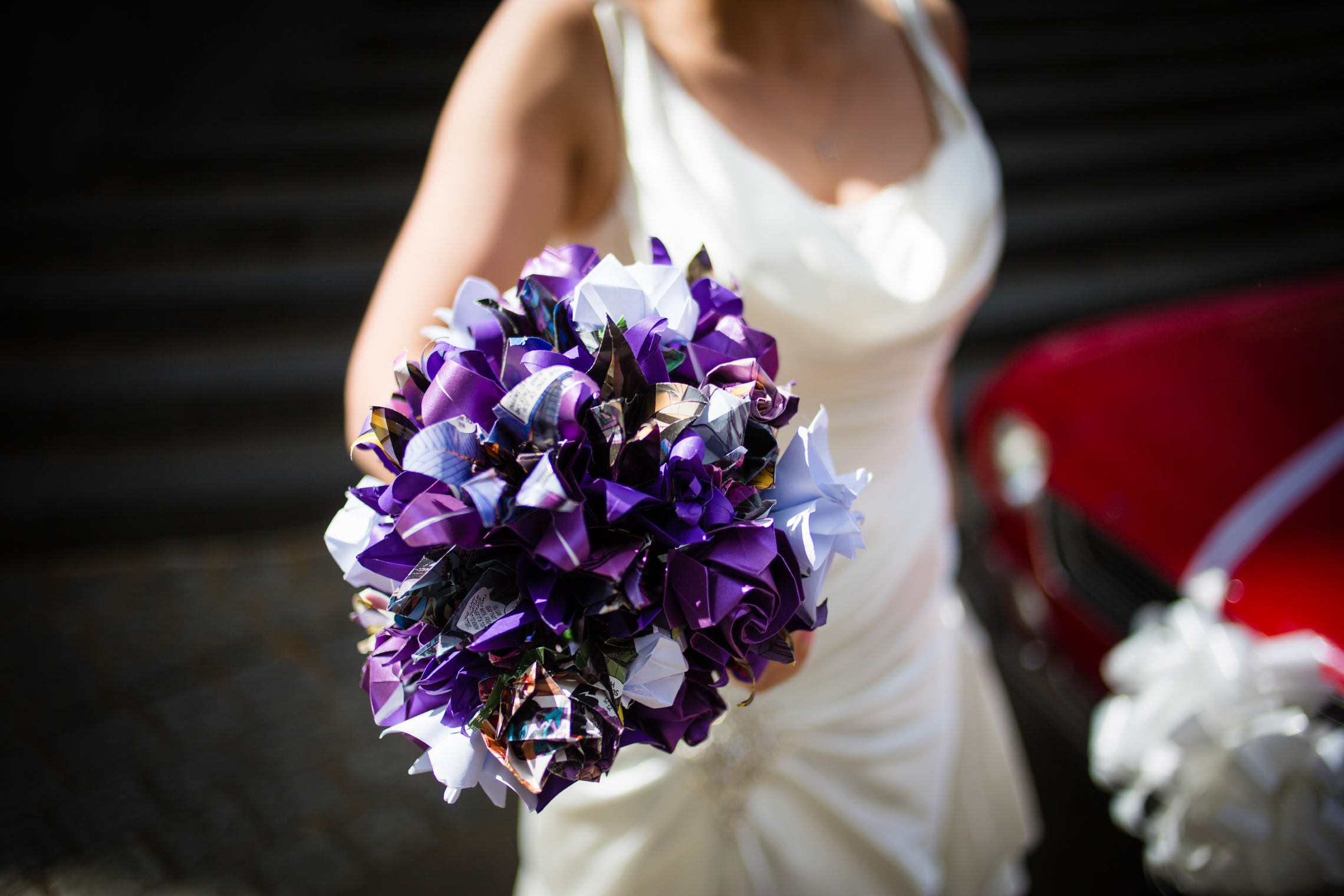 After the ceremony, we headed to the venue which was absolutely amazing. Try and picture a mini Hogwarts in the middle of Westminster. Skinners Hall was such a grand venue, and the staff were lovely. The only issues I faced was trying to park my giant pick up truck after navigating bike lanes and closed tony roads, but we go there in the end!
Sam and Matt are massive comicbook fans, and the décor did not disappoint – props basket for the pop up studio to boot! Such a cool wedding, and a funky, trendy and most lovely bride and groom!