Our first time shooting a 'The Grove Wedding,' and what a stunning venue it is. Amongst a certain few of celebrities, Kate and Ben held their ceremony in the Cedar Suite of the Grove Hotel. Now, although it was the first time we shot here, we already know and adore both the Cedar Suite and the Potting Shed, at the hotel. There are a few other venue spaces but these are both light, airy and exactly our style. The Cedar Suite has almost 360 degree garden views overlooking their own private terrace with immaculate gardens – Such a stunning place to say your vows, smothered in natural light and awesome architecture!
Kate wore a stunning, form fitting Essence of Australia dress, adorned with lace detail and really weighty! Her elegant dress choice was finished off with Jenny Bucklands beautiful airbrush make up, and teamed perfectly with Ben's bow tie and matching boutonniere. Didn't 'Love Flowers,' do a cracking job? They came as a huge team and had the place turned around in a jiffy after the ceremony! And Kate's bouquet was a perfect nod to spring.
After the ceremony we went for a little stroll to take a few pictures and soak up that 'just married' warmth, despite the weather actually being a bit nippy. Kate and Ben are the epitome of laid back, and we had a chuckle as they relaxed together through the gardens – What a pair!
Suppliers:
Venue – The Cedar Suite at The Grove Hotel
Make up – Jenny Buckland
Hair – Clipso
Dress – Essence of Australia 
Flowers – Love Flowers
Cake – The Kitchen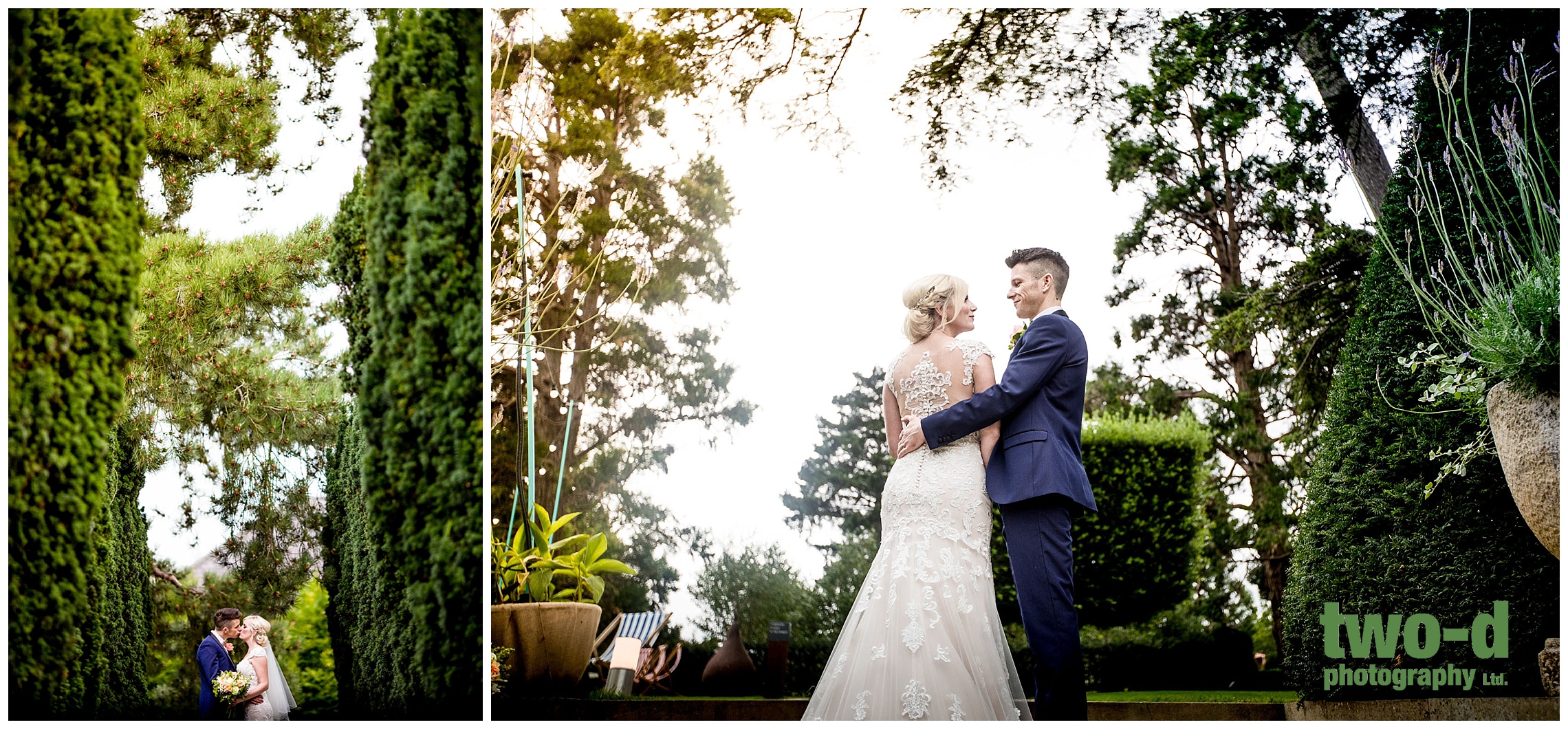 If you're looking for a Wedding Photographer for The Grove or elsewhere, or you know someone who is, get in touch!